Fotolia
Slack revenues show enterprise growth ahead of public listing
Slack revenue reached $400 million in fiscal 2019, with 575 large businesses contributing 40% of the total. The startup will begin selling stock publicly later this year.
Slack relied on 575 large companies for 40% of its revenue in fiscal 2019, demonstrating the team collaboration startup has begun to successfully target the enterprise market even as the vast majority of its customers remain on free plans.
Slack publicly detailed its finances for the first time Friday in a regulatory filing ahead of its planned public stock offering later this year. The company filed the document the day after wrapping up its annual user conference, Slack Frontiers.
Slack revenue totaled $400 million in the fiscal year ended Jan. 31, up from $220 million and $105 million over the previous two fiscal years. Despite impressive revenue growth, the company has so far failed to make a profit, losing nearly $139 million in the most recent fiscal year.
More than 600,000 organizations worldwide use Slack, but less than 15% of them pay for the service. The number of paying Slack customers grew from 37,000 to 59,000 to 88,000 between fiscal 2017 and fiscal 2019.
Slack now has 575 customers that pay more than $100,000 annually, up from 298 customers and 135 customers during the two earlier fiscal years.
Slack has relied on a freemium pricing model to drive the growth it needs to compete with much larger rivals, particularly Cisco and Microsoft. Teams within an organization begin using the free product (often without IT oversight) -- and once adoption spreads, the company opts to buy Slack's premium service.
In fiscal 2019, 8% of Slack revenue came from organizations that had earlier been using the free product.
Slack is now focusing sales efforts predominantly on large organizations. In 2017, the company launched Enterprise Grid, a premium product that gives large businesses more security and compliance tools, such as e-discovery, data loss prevention and encryption key management.
Flush with cash, Slack opts for direct listing
Companies traditionally enter the stock market with an initial public offering (IPO) through which they sell new stock to the public to raise cash.
Slack has made the unusual decision to pursue what's known as a direct listing. Rather than issuing new stock, the company will simply let existing stockholders begin trading their shares on the public stock market.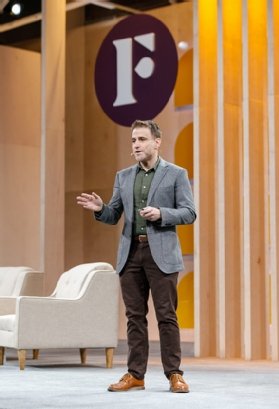 The move signals that Slack is comfortable with the size of its bank account. As of Jan. 31, the company had $841 million in cash and other liquid assets -- the result of several rounds of successful private fundraising.
In contrast, video conferencing company Zoom, which has a tight partnership with Slack, had only $63 million in the bank before its IPO last week. The company expected to raise more than $400 million through the sale of stock -- a figure it likely exceeded given that share prices rose 72% during the first day of trading.
Opting for a direct listing also demonstrates Slack is confident about its growth strategy, said Raúl Castañón-Martinez, analyst at 451 Research.
"This will not be easy," Castañón-Martinez said. "Slack experienced unprecedented growth from its early years and has reached a stage where it will face new challenges, including competition across multiple fronts."
Slack plans to sell stock publicly in 2019, but has not set a date.