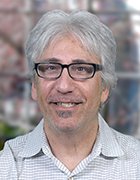 Jon Oltsik
Distinguished Analyst & Enterprise Strategy Group Fellow, Enterprise Strategy Group
Jon Oltsik is a distinguished analyst, fellow and the founder of TechTarget's Enterprise Strategy Group cybersecurity service. With over 30 years of technology industry experience, Jon is widely recognized as an expert in all aspects of cybersecurity and is often called upon to help customers understand a CISO's perspective and strategies. Jon focuses on areas such as cyber-risk management, security operations and managed security services.
Jon was named one of the top 100 cybersecurity influencers for 2015 by Onalytica and is active as a committee member of the Cybersecurity Canon, a project dedicated to identifying a list of must-read books for all cybersecurity practitioners.
Often quoted in the business and technical press, Jon is also engaged in cybersecurity issues, legislation and technology discussions within the U.S. government.
Jon Oltsik's Most Recent Content