bahrialtay - Fotolia
Qlik Sense and predictive analytics in education flag troubled students
Using academic analytics and Qlik Sense, administrators at Virginia's Loudoun County public school district are looking to identify and help at-risk students faster and more accurately.
There's a high school student who gets top grades in high-level classes. Then, suddenly, things start slipping....
Continue Reading This Article
Enjoy this article as well as all of our content, including E-Guides, news, tips and more.
She's missing two or three, maybe even up to 15 days of school over several weeks. Something is going on, but the school system is big and the pattern of dysfunction goes largely unnoticed. The student is overburdened by school work and plagued by a mental health problem, but the administration isn't able to fully see it.
That sounds like a hypothetical anecdote to illustrate the challenges large school systems can face, but it's not. It actually happened last year in the Loudoun County, Va., school district. Now, if all goes to plan, the district plans to use predictive analytics in education to try to prevent situations like this one from going undetected.
The student's story came from Rachel Johnson, director of information management and data security in the school district. Johnson was among the district's managers behind the recent move to try the Qlik Sense software program for the district's academic analytics needs.
Large district, growing fast
With a population of about 400,000, Loudoun County, on the border of Maryland near Washington, D.C., has one of the fastest growing school systems in the country.
Some 83,000 students attend the county's schools, and more than two thousand new students enroll in the system each year. The district has close to 100 schools and an operating budget of about $1 billion.
The school system is focused on growth, Johnson said, "but we didn't have a good way of identifying how we're making decisions."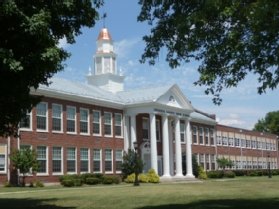 While the district is looking to the self-service analytics and visualization system from Qlik to help guide that decision-making, using predictive analytics in education isn't completely new. For years, the district used a data warehouse platform that enabled administrators to perform some basic analytics functions. It was decommissioned in 2012.
The data was siloed in the platform, Johnson said, and users "could not easily create data sets." In addition, it wasn't updated regularly and, ultimately, "was not an enterprise solution."
That's not the case with the Qlik Sense system, Johnson said.
Moving to Qlik
The school district installed the software July 1, 2018, but it will use the system for a while in a limited way. The self-service analytics platform is set up for upper-level administrators for now, Johnson explained. Plans are to extend it to principals in about a year and to teachers after two years, if all goes well.
Qlik is a Ferrari, and we can't just give new drivers keys to a Ferrari and expect them to be successful.

Rachel JohnsonLoudoun County Public Schools
Meanwhile, compared to the old predictive analytics in education system, the Qlik platform is faster, more intuitive to use and more scalable, Johnson said. However, she said she expects to invest a significant amount of time training staff and, later, teachers to use it.
"Qlik is a Ferrari, and we can't just give new drivers keys to a Ferrari and expect them to be successful," she said.
Sold through Qlik partner Copley Consulting Group, the Qlik Sense platform cost the district close to $600,000, which will cover the district's initial two-year rollout. A Copley representative said pricing after the two-year period "would need to be negotiated at a later time."
Helping students with analytics
Johnson said one of the first jobs for the administrators using the Qlik Sense system will be to create a way to identify students who might be in danger of failing a class or who are showing signs of a mental health problem, like the teenager last year.
That student, Johnson said, was identified immediately when a simulation was run with Qlik. She added that if the student had been recognized quickly at the time, the administration would have worked with teachers to possibly push back her finals. Incidentally, that student is doing fine now, Johnson said.
Another use of the predictive analytics in education system could be to flag in real-time a student who is at risk of failing a class.
By looking at data that might include grades, attendance and demographics, as well as the history and background of teachers, the system could help administrators pair the failing student with a teacher who might be better suited to that student's learning style or behaviors.
Johnson said that even though teacher data is going to be collected, teachers shouldn't worry about any effect it could have on their jobs.
"We're certainly not deploying Qlik so that it can be a flashlight on bad practices," Johnson said. "We're trying to take some of the burden off of teachers by trying to give them tools that might be used as more effective intervention for students."
Qlik, along with Tableau and Microsoft Power BI, is one of the most widely used self-service analytics platforms. Many organizations often decide between Qlik and Tableau when buying self-service BI software.