Gorodenkoff - stock.adobe.com
News
Stay informed about the latest enterprise technology news and product updates.
At OpenText Enterprise World, security and AI take center stage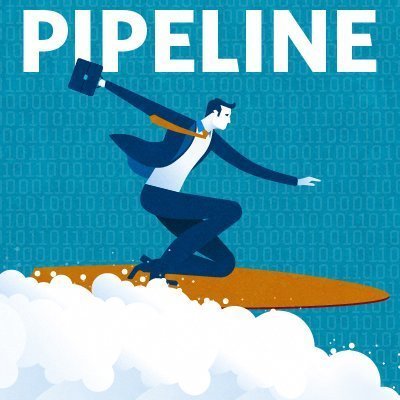 Listen to this podcast
OpenText unveiled its new application, OT2, at OpenText Enterprise World 2018, while also touting the importance of security. That and more are discussed on the latest episode of the Pipeline podcast.
OpenText continues to invest in AI and security, as the content services giant showcased where features from recent acquisitions fit into its existing product line at its OpenText Enterprise World user conference.
The latest Pipeline podcast recaps the news and developments from Toronto, including OpenText OT2, the company's new hybrid cloud/on-premises enterprise information management platform. The new platform brings wanted flexibility while also addressing regulatory concerns with document storage.
"OT2 simplifies for our customers how they invest and make decisions in taking some of their on-premises workflows and [porting] them into a hybrid model or SaaS model into the cloud," said Muhi Majzoub, OpenText executive vice president of engineering and IT.
Majzoub spoke at OpenText Enterprise World 2018, which also included further updates to how OpenText plans to integrate Guidance Software's features into its endpoint security offerings following the Guidance's September 2017 acquisition.
Will the native AI functionality from OpenText compare and keep up? What will be the draw for new customers?

Alan Lepofskyprincipal analyst, Constellation Research
OpenText has a rich history of acquiring companies and using the inherited customer base as an additional revenue or maintenance stream, as content management workflows are often built over decades of complex legacy systems.
But it was clear at OpenText Enterprise World 2018 that the Guidance Software acquisition filled a security gap in OpenText's offering. One of Guidance's premier products, EnCase, seems to have useful applications for OpenText users, according to Lalith Subramanian, vice president of engineering for analytics, security and discovery at OpenText.
In addition, OpenText is expanding its reach to Amazon AWS, Microsoft Azure and Google Cloud, but it's unclear if customers will prefer OpenText offerings to others on the market or if current customers will migrate to public clouds.
"It comes down to: Will customers want to use a general AI platform like Azure, Google, IBM or AWS?" said Alan Lepofsky, principal analyst for Constellation Research. "Will the native AI functionality from OpenText compare and keep up? What will be the draw for new customers?"