sp3n - stock.adobe.com
Jumio identity verification technology benefits from AI
ID verification technology is boosted by products of AI and machine learning, including natural language processing, image processing and biometric tools.
GoCarGoRealFast sells cars online -- and only online. The company likes to think it's tooled up for the modern American, the one who does most everything on a smartphone.
However, besides its long and potentially perplexing name, GoCarGoRealFast has a big problem. At least a few times, someone has bought a car using stolen identity and account numbers. For the same reason that the online auto outlet entices consumers by enabling them to buy cars at the tap of a finger or click of a mouse, it also appeals to fraudsters. What the company could probably benefit from is AI-powered identity verification technology.
The company is fictional. But its problems and the market need for AI-powered identity verification technology are real.
The hypothetical scenario is all too real in the digital age. Consumers are increasingly conducting sensitive and financial business across a digital space, a time-saving option if the correct security measures are in place. But, as recent major hacks and constant phishing attempts have taught us, the right security measures aren't always there.
ID and AI
That's why identity and access management technology is hot right now and why AI-powered identity verification technology is becoming necessary.
Identity verification tools, at least in the context of the internet, seek to ensure that a digital persona making an online purchase or banking transaction matches up with the physical person behind that persona.
In theory, it's an easy task to accomplish -- in practice, not so much. Advances in AI and machine learning, however, are helping.
"We want to make sure businesses are dealing with customers that are real. We want to make sure they are dealing with customers that are authenticated," said Labhesh Patel, CTO and chief scientist at Jumio, a global identity verification technology vendor.
The Palo Alto-based company's verification software and services are used by organizations in financial services, travel, retail and gaming. Founded in 2010, the vendor has done more than 100 million transactions, according to Patel.
Machine learning security
Jumio relies on a variety of identity verification technology tools to help authenticate the identities of its clients' customers; the tools are rooted in AI and machine learning technology.
Some, like the firm's biometric tools, require users to take selfies or photos of materials that could be used in real time to prove their identity, such as a driver's license or utility bill, while completing a transaction. The images are immediately compared to similar images in what Patel described as "immense" data sets of selfies and IDs.
Facial recognition software scans the newly uploaded selfie for abnormities, like if it is a photo of a photo, and natural language processing (NLP) software automatically reads and extracts information from documents, which can then be further verified by employees.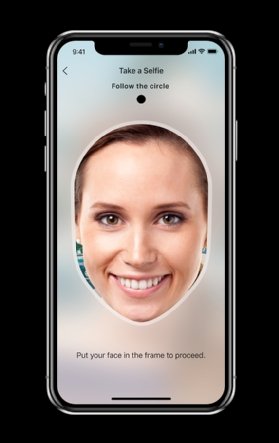 For WorldRemit, an online money transfer vendor, Jumio's identity verification tools provide a measure of security and peace of mind for the company's millions of users around the world.
WorldRemit maintains a deep security process for users that can involve uploading proof of address, photo ID and other documents, said Lewis Mills, head of product for payments, fraud, compliance and friction.
So, even if a scammer manages to fraudulently get through some of the process, it would be impossible to use a selfie in real time because it wouldn't match the photo ID that WorldRemit already has on file, Mills said.
The multiple security layers "allowed us to focus on our areas of expertise at WorldRemit," he said.
Fraudsters continue to come up with new techniques.

Labhesh PatelJumio
Jumio's NLP capabilities have also helped WorldRemit do document information capturing, Mills noted.
"In terms of legitimacy and accuracy of the documents, Jumio algorithms beat the human counterparts hands down every time," he said.
Still, even though Jumio maintains some high-tech tools, Patel noted: "Fraudsters continue to come up with new techniques."
The key then is to be able to predict those techniques and counteract them before they ever fully materialize.
Jumio's identity verification technology and machine learning fraud detection models, similar to models in place at Capital One, enable adjustments to be made automatically.
Learning and adjusting
Offering an example, Patel said that, not too long ago, Jumio's system alerted employees to what it flagged as possible fraudulent activity.
A stream of identification documents from the U.K. had flowed in that misspelled United Kingdom, which the system's NLP technology picked up on.
After looking into it, however, Patel said the documents were actually valid. It was just a coincidence that so many had errors.
"You would think that any anomaly was fraudulent behavior. But fraudsters are extremely smart and would never spell it wrong," Patel said.
The machine learning models learned from the incident and adjusted accordingly.
Jumio has learned that, "if it is spelled right, it could be fraudulent behavior," Patel said with a laugh.
To help keep up with fraudsters, Jumio earlier this year launched Jumio AI Labs in Montreal. The city is becoming a hub for tech companies and AI research.
Patel was vague about what the lab will be working on, but he said its projects will likely include enhanced optical character recognition tools.