Get started
Bring yourself up to speed with our introductory content.
Modern AI evolution timeline shows a decade of rapid progress
AI has become an asset for organizations to better understand their business position, and its capabilities have improved dramatically over the past decade.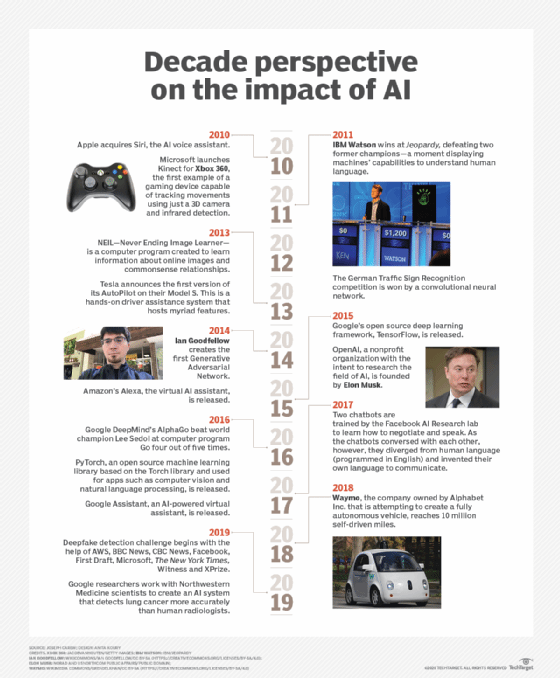 Artificial intelligence, first named in 1955 by computer scientist John McCarthy, has gone through a tremendous shift in the past decade. From the development of the first generative adversarial networks to Waymo reaching 10 million self-driven miles, AI has come a long way.
Though many notable technologies seem ageless, most of them have come into fruition within the last 10 years -- Siri, Watson, Alexa and AlphaGo, to name a few.
Beyond the development of digital assistants, there's been a paradigm shift in approaches to AI and enterprise application. Data, machine learning and deep learning have come into focus, and data scientists and analysts have become two of the more in-demand positions for organizations across industries. Based on the growth seen between 2010 and 2019 and demand for AI, the rapid development of technology points to a future decade of hyperdevelopment.
Explore the notable developments of AI and important figures over the past decade with this modern AI timeline.