Huawei AI processor helps complete vendor's AI portfolio
The Chinese technology vendor Huawei aims to speed up AI training times with the launch of a new processor in China and a new AI computing framework.
Chinese technology vendor Huawei entered the already crowded AI training hardware space with a new computing framework and a processor, due out next month.
The Huawei AI processor Ascend 910, first revealed in October 2018, has officially launched, the company said Aug. 23. Huawei said it will also release MindSpore, an AI computing framework designed to optimize the processor.
The launch came as the U.S., citing an alleged national security threat, continues to ban Huawei from buying American technological components and software. The ban could cost Huawei as much as $10 billion.
One piece of a whole
The 7nm processor, intended to speed up AI training times, "looks a little bit like a TPU," said Alan Priestley, an analyst at Gartner.
Ascend 910, hitting a max power consumption of 310W, delivers 256 teraflops for half-precision floating point operations, a floating point format that occupies 16-bits of storage, according to an Aug. 23, release by Huawei.
Huawei launched Ascend 310, the first chip in the Ascend series, last year. Consuming around 200W, that chip was designed specifically for edge computing. The Ascend 910 is for AI model training.
The computing framework, MindSpore, can deploy across all devices, edge and cloud environments and can support other processors from other vendors.
Expected to become open source in early 2020, MindSpore, when paired with Huawei hardware, "could give them performance and optimization enhancements," Priestley said.
MindSpore and the Huawei AI processor are part of a larger AI portfolio Huawei laid out last year.
[Huawei] tends to focus more on the complete solution sale.

Alan PriestleyVice president analyst, Gartner
The Chinese vendor "tends to focus more on the complete solution sale," Priestley said. It's AI-stack includes the Ascend processor, a chip operational library and operator development toolkits, MindSpore, and a range of APIs and prebuilt applications.
While the processor could compete with AI training hardware sold by Western companies, including Intel and Nvidia, Huawei likely won't compete directly with those vendors, Priestley said, expressing doubt that Huawei will go to the market with just a single card.
Instead, the Chinese company will push its entire AI portfolio, he said.
"Hardware is less critical now than it has been in the past," Priestley said. Now, the entire stack is important.
Danny Mu, a Forrester analyst based in Beijing, noted that "MindSpore and Ascend can strengthen Huawei Cloud's AI training capabilities."
"'One chipset fits all can't meet the computing resource demands in the age when intelligent applications are booming," he added.
Competition
While the Huawei AI processor might not compete directly with the offerings from other hardware vendors, a lot of companies are competing in the AI stack space.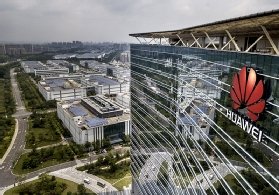 "The market is a lot more dynamic than it has been in the past," Priestley said, adding that there is a high demand for AI development and deployment products.
The Chinese government incentivizes AI development, he noted. Ascend 910 and MindSpore will give Huawei "another string to their bow so they can compete with other solutions in the [Chinese] market."
While some experts have claimed Huawei launched the products to further separate itself from Western technologies in the U.S. trade war with China, Priestley said the vendor had been working on developing an AI portfolio for a long time, well before the ban.
"This was happening a long time before the current fun and games with the current [U.S.] administration," he said.
Huawei plans to debut additional AI products at its Huawei Connect 2019 conference, Sept. 18 to 20 in Shanghai.