plus69free - Fotolia
Intel AI hardware roadmap shifts away from Nervana
Intel said it is ending development of its Nervana AI processors. The tech vendor will instead focus its efforts on its Habana Labs processors, which it acquired last year.
Intel said it is ending support for its Nervana NNP line in favor of building out processors built on technology from Habana Labs, the AI processor vendor it acquired in December for $2 billion.
The tech vendor said it plans to deliver on current customer commitments for the Intel NNP-I inference accelerator, and end development of the Intel NNP-T, a processor designed for AI training. Intel declined to comment beyond sending a prepared statement.
The new development in the Intel AI hardware roadmap shows Intel's desire to catch up in the AI processor market, said Peter Rutten, research director of infrastructure systems, platforms and technologies at IDC.
Intel competes against Nvidia, AMD and a number of startups in the AI hardware space, with new vendors appearing frequently.
"I was expecting some streamlining since the acquisition of Habana resulted in overlap between the Habana and Nervana technologies. I was not expecting such a swift and radical decision with regard to NNP-T and NNP-I," Rutten said.
"An enormous amount of effort has gone into developing those chips and ending it like this clearly shows that Intel believes it can no longer afford to lose time to enter this market. They're already a few years behind," he continued.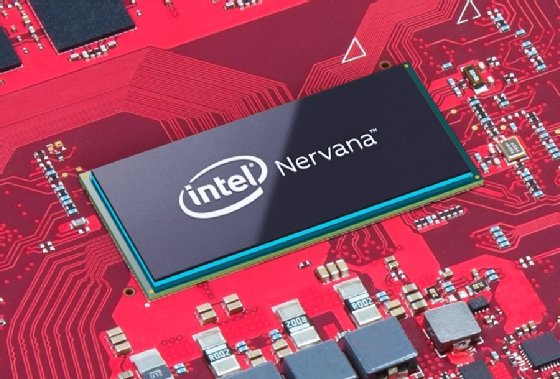 Intel AI hardware
Intel unveiled NNP-I, code named "Spring Hill," in January 2019 at the Consumer Electronics Show. The 10 nm chip is designed to accelerated inference for organizations with AI workloads. Facebook was an early adopter of the chip and partnered with Intel on its development.
I was not expecting such a swift and radical decision with regard to NNP-T and NNP-I.

Peter RuttenResearch director of infrastructure systems, platforms and technologies, IDC
The Intel AI hardware NNP-T, designed to accelerate AI training, had not yet been released. Intel originally acquired AI firm Nervana Systems in 2016 with the goal of building out Intel's hardware and software AI portfolio.
It's uncertain where this shift in Intel AI hardware plans leaves customers, as they are now running workloads on technology that doesn't have a future roadmap.
"That's never a good thing," Rutten said. "However, I have no doubt that Intel will bend over backward to support these customers, and at some point, when renewal is due, ease them into the Habana processors."
Habana processors
Habana Labs has developed two processors -- Goya, a fast, low-watt inference processor, and Gaudi, a processor for training AI. The processors contain Tensor cores, which the Nervana chips do not have, and are supposedly more powerful than the Nervana chips.
"Intel will waste no time" in getting the chips to market, Rutten said. "The whole point of the acquisition was to get to market faster."
In the statement, Intel said it will enhance current and future generations of Goya and Gaudi with Intel AI hardware and software innovation.
"The Habana product line offers the strong, strategic advantage of a unified, highly programmable architecture for both inference and training," the vendor said. "By moving to a single hardware architecture and software stack for data center AI acceleration, our engineering teams can join forces and focus on delivering more innovation faster to our customers."
Dig Deeper on AI business strategies