spainter_vfx - stock.adobe.com
Courses teach automation to prepare students for the workforce
At a California university, students in April Morris' class learn how to use RPA and analytics tools. They hope to use the skills to get jobs out of school.
Heather Biddinger, a senior at California State University, Fullerton, didn't know much about accounting before she chose it as her major. She knew she was good with numbers but thought accounting would mean a lot of math using pen and paper.
Soon after starting a few accounting courses, however, Biddinger realized that while that's a part of it, modern accountants heavily rely on automation, robotic process automation (RPA), analytics and data visualization technology.
"You're working with hundreds of thousands of rows of data," Biddinger said.
Luckily, Cal State Fullerton recently began offering an accounting course designed to get students familiar with RPA, data prep and analytics and data visualization platforms such as RPA vendor UiPath, Alteryx, Microsoft Power BI and Tableau.
The school is part of UiPath's Academic Alliance program, which partners UiPath with higher education institutes and workforce development organizations. The program is a way for UiPath to broadly promote its platform to staff and students, while giving participating organizations free or highly discounted access to the platform and UiPath experts.
Biddinger completed the course and is on her way to learning the skills she needs to work as an accountant when she graduates.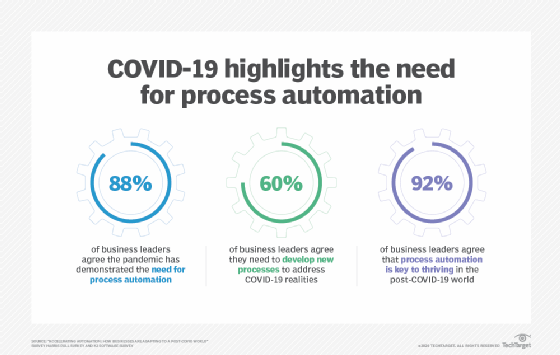 Automation courses
In light of these developments, Cal State Fullerton accounting professor April Morris created a new project-based undergraduate class that gives students experience with Python, UiPath, Alteryx, Tableau and Power BI.
These are going to be technologies that will either make or break our graduates.

April MorrisAccounting professor, California State University, Fullerton
"These are going to be technologies that will either make or break our graduates, and we want to set them apart," Morris said.
For Biddinger, who had last taken a computer science course back in high school, the platforms were "easy enough to pick up on."
Despite a steep learning curve, she quickly learned some of the ins and outs of the various platforms, in part because many of them feature low-code, drag-and-drop interfaces, and in part because she could tap into a vast expanse of online materials. Biddinger said she joined a Tableau group on Reddit and an Alteryx group on Discord, which opened up more ways for her to understand the platforms.
Guest lecturers also come into the Morris' class, providing real-life examples and use cases to help the students learn the products.
Biddinger, who completed an internship with the consulting firm PwC earlier this year, was encouraged to take Morris' course by a PwC team member. While the internship was cut short and made virtual due to COVID-19, Biddinger said she has a job lined up at PwC after she graduates.
The internship got her the position, she said, and Morris' class is sure to help her when she eventually starts it.
PwC accountants often are tasked with scraping, cleaning and presenting data for clients. Biddinger learned the basics of these skills in Morris' class, and that, she said, will better prepare her for the work she has to do at PwC.
"It is really great to have on your resume to say you have experience with these," she said. "This is something employers absolutely look for."
UiPath is among a number of technology vendors that pair with higher education institutions. Google, AWS, Microsoft, IBM, Tableau, DataRobot and other vendors work closely with colleges and universities to showcase their products and teach students about emerging technologies.
Kai Larsen, an associate professor of information systems at University of Colorado Boulder, teaches an undergraduate business analytics class that incorporates products from AI and automated machine learning vendor DataRobot.
In the class, he teaches students to use DataRobot and Alteryx for data preparation. Like at Cal State Fullerton, the UC Boulder course offers the technology products to students for free and brings in industry experts to give students a glimpse of what the real world looks like.
Students include business, finance and information management majors, Larsen said.
"They are not engineers; they are not trained to program," he explained. "We have to get them ready to compete with those people without spending all their time programming."
Like Morris' course at Cal State Fullerton, Larsen's business analysis class is project-based.
One project, Larsen said, involves students combing 200 million-plus product reviews on Amazon using AI and analytics to create a compelling memo about why a hypothetical product they want to sell is a good idea. The memo is supported by data collected from the millions of product reviews.
UC Boulder has steadily embraced advanced technologies, Larsen said, and that seems to correlate to the percentage of graduates that find jobs.
"We've been going up and up the more we've been embracing these tools," Larsen said.