What can PLM technology do for enterprises?
Product lifecycle management can be an opaque topic. Here's help understanding exactly what PLM technology is and how it can help your company innovate.
Most people have heard of product lifecycle management (PLM), but it remains one of the less understood enterprise software suites. I joke that if you ask five consultants for their definition of PLM, you'll get six different answers. Most of the answers will include something along the lines of, "Product lifecycle management is the process of managing the lifecycle of a product," and often add "from cradle to grave." Not very helpful, is it?
This article will give a bit more clarity to the subject of PLM. PLM is both a process and a software suite. But what value does the process (and its software) offer a company? Product lifecycle management is a software-enabled strategy to improve processes to conceptualize, design, develop and manage products in order to drive higher levels of product profitability. PLM is an integrated suite of applications that helps companies improve product innovation, product development and engineering performance. Presently, the definition of PLM is expanding beyond those boundaries to support manufacturing and service operations, particularly in manufacturing. PLM is primarily used by industrial companies, but others have found benefits as well, including service-oriented companies.
What is PLM?
With that as a background, let's dive into some different types of PLM technology available today. The primary functions of PLM are really more aptly called product data management (PDM). PDM serves as the backbone for most PLM systems and provides three important capabilities, helping companies control product data; allowing easy, selective access to information; and providing a mechanism to share that data with employees outside of engineering or R&D.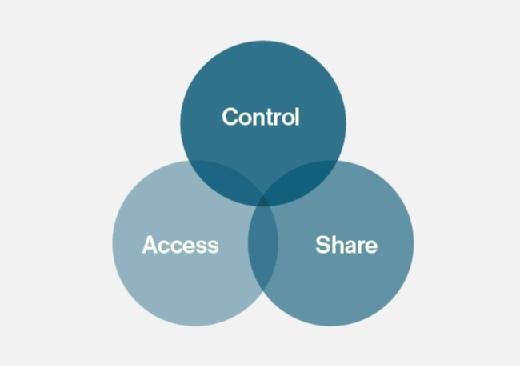 PDM manages products, bills of material, related product information (often including computer-aided design (CAD) files), and the complex relationships between these pieces of information.
Beyond PDM, broader PLM suites add:
A process orientation to help orchestrate important processes like engineering change management, approval processes and release to manufacturing
A project context to help manage complex product development and engineering programs
Some go beyond even those functions and offer:
A portfolio perspective to help companies make critical and tradeoff decisions related to their product investments
The real power of PLM technology doesn't come from the individual capabilities, however, but from their integration. PLM helps companies take a cohesive, holistic view of their products and product-related processes. Keeping product information centralized provides companies valuable efficiencies and helps them better manage the impact of changes. It helps companies manage the complexity of today's products, including the shift toward smart, systems-oriented products that combine mechanical, electronic and software capabilities.
PLM technology also helps manage the complexity of the global product development and manufacturing environment. It accomplishes this through a strong collaboration element. Developing and delivering profitable products requires input and feedback from many inside and outside of the business. PLM shares product information in an integrated, visual way. Modern PLM technology goes beyond that to provide socially oriented collaborative techniques, tailoring new social media techniques to the needs of product innovation teams.
For example, a company developing a new washing machine could capture ideas and requirements in PLM. They could use those to develop some conceptual designs and collaborate on them with the marketing department. Then, they could manage the new product development project through the design of all of the related specifications, components, software, documentation and other deliverables required to launch a successful product. Ideally, they would manage manufacturing and service processes with PLM as well.
PLM technology as innovation platform
The PLM software market is very dynamic compared to some suites, such as ERP, whose scope and functionality have been relatively stable for years. Tech-Clarity's four dimensions of PLM expansion graphic shows that PLM is expanding to support:
More people and roles, including upstream and downstream departments such as manufacturing and service, as well as third parties including partners, suppliers and customers.
More processes, including important functions like product cost management, product compliance and sustainability.
Functions further up and down the product lifecycle, providing support for the "front end" of innovation all the way through service and support.
The incorporation of a richer view of the product, evolving from the traditional roots of focusing on primarily technical product information to include commercial data like marketing data.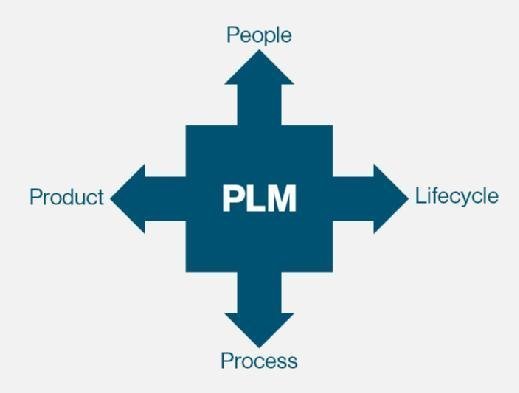 This expansion has many industry experts referring to PLM as the "product innovation platform." Regardless of what it's called, PLM is certainly changing. In fact, perhaps one of the biggest differences in the various aforementioned definitions of PLM comes from whether you include design tools with the enterprise capabilities of PLM. Regardless of the definition, we are seeing tighter integration across the two categories of applications with the leading PLM vendors offering both in their software suites. The product innovation platform definition better reflects the way PLM solutions can create and manage a "digital thread" of information about a product throughout its lifecycle.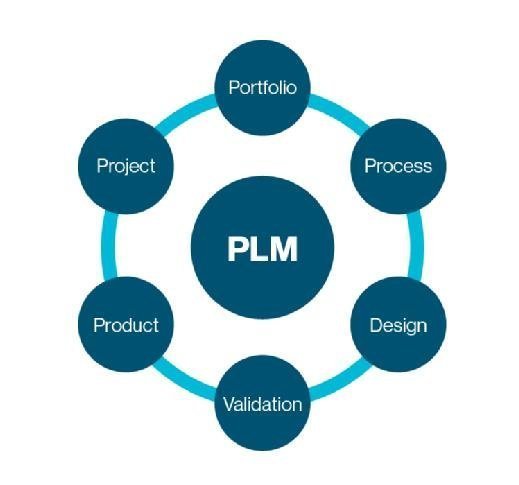 No discussion about PLM would be complete without mentioning the impact that some of the newest manufacturing trends will have on the future of PLM. PLM software and the product innovation platform are evolving to support some very important initiatives:
The Internet of Things, which is changing the way companies and customers interact with products;
new manufacturing techniques like 3D printing (additive manufacturing);
new materials like advanced composites;
new design techniques like generative design;
cloud computing; and
mobile computing and augmented reality.
These industry shifts are driving a lot of change in the fabric of PLM. The changes span across design tools like CAD and computer-aided engineering all the way to enterprise-level PLM processes.
Given the different types of PLM and the evolving, expanding nature of the technology there's a lot to consider when you are looking for a PLM system, because the scope, goals and benefits of PLM implementations vary based on company strategy. Another consideration is that buying PLM requires balancing short- and long-term goals. And one more thing to consider is that the strategies of the leading PLM vendors are in flux as they try to evolve, so it's even more important to understand their strategies than their existing products.
Understanding what PLM is, what it does and what it can do for enterprises is a first step in selecting the right PLM software suite for your company.
Next Steps
PLM challenges are being solved by the cloud
Internet of Things is changing the manufacturing landscape
Virtual reality and CAD are merging
Dig Deeper on Supply chain and manufacturing