carloscastilla - Fotolia
Cloud-based ERP rollout benefits from remote work
Vertical Aerospace launched a cloud-based ERP project at the start of the COVID-19 pandemic. The shift to remote work turned out to help -- not hurt -- the project.
Vertical Aerospace Ltd.'s cloud-based ERP implementation was well underway until the pandemic arrived. The deployment teams met in person from time to time. In January, they gathered for an initial kickoff workshop.
The ERP implementation at Vertical's Bristol, U.K., headquarters was moving along on schedule. And then the U.K. ordered its pandemic lockdown in March. At this point, Vertical was running real-world scenario testing of the cloud-based ERP system by Rootstock Software, which runs on the Salesforce cloud platform.
The implementation became a remote project out of necessity. But the company, which is developing electric vertical takeoff and landing (eVTOL) aircraft, has been able to stay on schedule, and the onset of remote work brought a critical benefit.
"We were more focused because we had to be," said Steven Baxter, head of programs at Vertical Aerospace. Baxter oversees the ERP project.
On time, on schedule
"One of the stipulations by Rootstock was 'We need your time to have an effective implementation,''' Baxter said. "And they definitely got our time by working remotely under lockdown conditions."
The remote work resulted in a loss of "personable interactions," the types of normal exchanges that happen in an office, Baxter said. Working remotely "has also given a lot of people a lot more time to focus because there are less distractions," he said. That's true for him, at least. The focus kept the project moving along on schedule.
Vertical, founded in 2016, has 130 employees. It is working on its third electric aircraft prototype, which will hold four passengers and a pilot, have a 100-mile range of travel and a top speed of 150 miles per hour. The previous two prototypes did not hold passengers.
The eVTOL aircraft perform a vertical takeoff, move into wing-born flight and then transition back to a vertical landing. Baxter said the company plans to build the latest model by the end of the year and have it certified for passengers by 2024.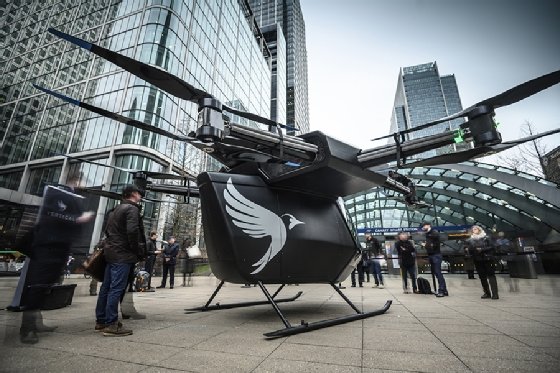 Prior to selecting Rootstock Software, Vertical was using a separate financial system as well as a combination of spreadsheets cobbled together with other tools as its ERP. The rudimentary architecture created a disconnect between the financial and purchasing systems.
As part of its ERP selection process, Baxter said he and his team developed a list of requirements, such as being able to trace the serial numbers of all the parts throughout their lifecycle. They also wanted a fully integrated ERP system that would allow them to grow as a company.
They set a go-live deadline for early April and met it.
A benefit of remote work
The idea that remote work can improve productivity is a finding backed by a new survey conducted by Upwork Inc., a platform that connects professional freelancers with businesses.
Using a third-party service, Upwork polled 1,500 hiring managers, including executives. It found that 32% of hiring managers reported productivity increases compared to 22.5% who found that productivity decreased.
In the report, Adam Ozimek, Upwork's chief economist, argued that remote work may lead to productivity gains in the broad economy. This productivity gain doesn't require that all the jobs be remote, he said.
I think people are seeing the benefits more of actually having that time away from the office to focus.

Steven BaxterHead of programs, Vertical Aerospace
"All else equal, over time, jobs that are more productive if done remote will go remote, and those that are less productive will not," Ozimek stated in the report. "The net effect of this selection process will be greater productivity."
Vertical already had a flexible work policy, but Baxter believes the ERP implementation points to "a more balanced approach" in how work gets done -- where people are no longer fully in the office or fully working from home.
"I think people are seeing the benefits more of actually having that time away from the office to focus," Baxter said.