Get started
Bring yourself up to speed with our introductory content.
How ChatGPT will transform artificial intelligence in ERP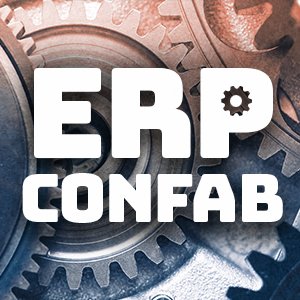 Listen to this podcast
Matt Hobbs, Microsoft practice leader at the consulting firm PwC, explains ways to embed AI in ERP and why generative AI could transform business process automation.
The paradigm-shifting arrival of the ChatGPT generative AI platform last November shocked ERP vendors and customers into rethinking the role of artificial intelligence in ERP. Vendors already offered AI development platforms, machine-learning chatbots and narrowly focused apps for rote business processes like invoice matching and resume scanning. The sudden availability of AI that could communicate like a person changed everything.
This new AI could seemingly understand an ERP user's intentions and thus take on a broader range of complex business processes when used in concert with more mature machine-learning technology. Now experts are saying that generative AI has the potential to transform ERP UIs and automate more businesses than previously thought possible.
The transformation raises new questions about the best ways to use AI in an ERP system, where to find the best AI apps and tools and who should handle development. The professional services divisions of Big Four accounting firms Deloitte, EY, KPMG and PwC have placed major bets on providing the answers.
Matt Hobbs is a 20-year veteran of PwC and the firm's Microsoft practice leader, charged with helping clients build applications and achieve digital transformation using Microsoft technology. Lately, that includes developing offerings that use OpenAI's GPT-4 technology and Microsoft's Azure OpenAI Service. In April, PwC announced a $1 billion investment over the next three years to expand and scale its AI capabilities, including upskilling its 65,000 employees and using generative AI to modernize the internal platforms it uses for its tax, audit and consulting services.
AI goes outside the walls of ERP
In the podcast, Hobbs said the ERP modules that show the quickest ROI from AI are supply chain, inventory, predictive maintenance and financials. The common denominator: All are processes that rely more than others on data stored in the cloud. "AI is powered by data that exists outside of the walls of an ERP," he said.
In the near future, the power of having a generative AI natural-language interface into "any amount of data" will spread throughout ERP and proprietary applications, according to Hobbs.
"Most of where it seems to be setting up right now is that, for every software application that's produced, there is this concept of a copilot: How do I assist in the creation, distribution or suggestion of next-best action within the walls of an ERP?"
He predicted that the ubiquity of copilots will enable a continuous improvement boost in every module and bring about an evolution of the UI. Rather than logging into specific screens or specific portions, copilots will help ERP users transact across modules.
Besides this embedding of copilots throughout ERP, a complementary AI trend involves rethinking the entire process and using the ERP only as the broker and transaction layer, not necessarily as the system users interact with.
"It's still early days as to which path is going to win out, but you're seeing both of them show up right now," Hobbs said.
Two models of Microsoft AI
Hobbs explained how these two "mental models" play out in the two main offerings from Microsoft.
He said Azure OpenAI is driving toward "enterprise big thinking" that allows retooling entire business processes, whereas Dynamics 365 Copilot is more for extending applications by having GPT-4 automate software development.
As for concerns that generative AI will take away jobs, or that people won't be freed up for higher-value tasks without significant retraining, Hobbs was sanguine about such fears. He said much of a worker's time is spent on tasks like documentation that aren't inspired by their vision or creativity, so there is little risk in turning them over to generative AI.
"You're the one who understands what you're trying to get done," he said. "Whether or not you're using a tool that's going to help you get there, like AI, or doing it the old way on your own, you're still the owner of that end-state product." He recalled how Microsoft CEO Satya Nadella likened the role of generative AI to simply providing a draft.
But Hobbs acknowledged there are significant questions about how generative AI will evolve, especially when AI-produced content becomes common. "How much of that is raw, AI-generated content versus content that is validated, refined and approved by humans and human creativity?"
Still, in these early days, Hobbs said having AI take over the less interesting parts of jobs will provide users a welcome boost.
Other topics discussed include the following:
Possible roles for generative AI in the software development lifecycle.
What it means for PwC to be an AI service provider.
The various routes to embedding AI in ERP.
To hear the podcast, click on the link above.