Evaluate
Weigh the pros and cons of technologies, products and projects you are considering.
New SAP blockchain applications target B2B collaboration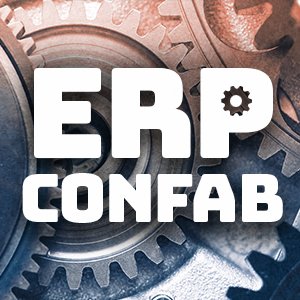 Listen to this podcast
SAP's Benjamin Stoeckhert reveals the most common types of blockchain applications, explains SAP product offerings and gives tips on how to get started.
Blockchain is having one of its moments, but not the good kind. The recent collapse of the FTX cryptocurrency exchange and jailing of its CEO amid accusations of fraud, along with a rash of high-profile hacks, have bolstered claims that the technology is immature and risky.
The uproar has not done much to dampen enterprise interest in the technology. Businesses continue to explore and deploy blockchain applications, and ERP vendors continue to build out their blockchain ecosystems. What are the most promising use cases, and what do they have in common?
In this month's podcast, Benjamin Stoeckhert, SAP senior business development manager for blockchain and DLT, provided answers to these questions and gave examples of how SAP customers are using blockchain. Stoeckhert also offered an overview of SAP's blockchain products and explained how the technology's evolution plays into the metaverse and Web 3.0.
Blockchain an open protocol for integration
It's not hard to see why blockchain's distributed ledger technology and theoretically secure, immutable data would appeal to companies looking for more affordable ways transact with consumers and partners.
"You can really think about blockchain like an open protocol that provides a single source of truth by connecting all these different systems and data sources without a central platform in the middle," Stoeckhert said. "This is super helpful to improve collaboration; reduce the risks of dispute, fraud; and really also increases efficiency and reduces costs."
Stoeckhert said blockchain's smart contract capabilities could transform how businesses collaborate. A smart contract isn't smart or a contract in the legal sense. It's more of a system of if-else logic and relationships that can ensure objective, technology-enforced execution of mutually agreed-upon terms.
Stoeckhert said the first wave of SAP customer deployments began in 2016 and focused on the supply chain, where safety and regulatory compliance are extremely important. For example, the U.S. Drug Supply Chain Security Act requires entities such as pharmaceutical manufacturers, retailers and resellers to have verification processes in place at several steps along the chain. When a prescription is returned to a pharmacy and then to the reseller, the reason for the return must follow the item. There are similar blockchain applications for sustainability initiatives and organic food.
"You want to be able to trust a label even if you have a very complex, decentralized supply chain," he said.
In contrast, the newest wave of blockchain applications is mostly about complex collaboration and workflows among participants who perform different functions, such as the construction industry. Stoeckhert said a good example is the HS2 high-speed rail project in Britain, for which SAP piloted a blockchain system.
"You can think about such a big infrastructure project as a program consisting of many projects," he said. One of those projects is the building of a train station that involves many different parties, including subcontractors, construction companies, suppliers, and service providers, besides the entities that handle inspections and certifications.
The "network" that connects them is heterogeneous and crosses different IT systems. "There's no central system in the middle that can really help to digitize the collaboration," Stoeckhert said. "It's really decentralized, and at the same time, there are a lot of requirements to verify information and to orchestrate processes."
Many of the transactions and associated data are still paper based, which can lead to processing delays that, in turn, hold up project milestones, not to mention payments, which can snowball. It's a perfect situation for blockchain's decentralized financial transactions and data management.
Stoeckhert was quick to point out that other technologies besides blockchain are required to integrate the business processes inside companies, including SAP Analytics Cloud and SAP Business Technology Platform. "If you think about it, what we are doing is really digitizing these processes, very often for the first time," he said.
The blockchain-based products include SAP Business Network Material Traceability, GreenToken (for supply chain sustainability data); SAP Pharma Blockchain POC app (for the aforementioned prescription returns); and Blockchain Business Connector, which extends the SAP's integration tools to bridge the transactional and analytical systems involved in blockchain applications. He said it will be available soon. A cross-company workflow product is in development.
Asked how he reassures customers that the high-profile cybersecurity breeches and legal troubles don't mean blockchain is unsafe for enterprise use, Stoeckhert gave a somewhat technical answer.
"A lot of the security challenges that are sometimes associated with blockchain are not actually happening on the technology itself," he said. "It's much more that certain companies, like centralized exchanges on top -- crypto exchanges, for example -- are a little bit like a honeypot for tech hacks." The problems are with individual vendors' platforms and not the underlying blockchain technology.
Other topics discussed include the following:
To hear the podcast, click the link above.