lassedesignen - Fotolia
7 channel marketing strategy tips for 21st-century success
Channel companies need to develop a marketing strategy that goes beyond word of mouth and vendors' programs. Those alone just don't cut it these days.
When it comes to your channel marketing strategy, the days of relying solely on word of mouth are over.
The rise of social networks and sophisticated digital marketing platforms has rewritten the channel marketing strategy rules, even for channel companies that still haven't created a formal marketing plan. Increasingly, businesses are shaping their opinions about their various technology options long before an IT services firm ever makes contact with a decision-maker and channel selling commences.
"If you look at how customers are buying, three-fifths of the buying cycle occurs before the prospect is even contacted," said Jim Bindon, senior vice president of marketing and sales at Forsythe Technology, an IT infrastructure integrator based in Skokie, Ill.
If your company is ready to get serious about its channel marketing strategy, here are seven best practices to consider:
1. Don't spread yourself too thin
Powersolution.com, an IT support and managed services company in Ho-Ho-Kus, N.J., took a completely hands-off approach to its channel marketing strategy until about a year and a half ago, when it hired an outside firm that catered specifically to IT professionals in need of marketing. Its rationale was motivated by a lack of internal resources. Four months later, Powersolution.com pulled out of the contract because not a single sales lead was produced, said Dina Dadian, vice president of web operations at Powersolution.com.
That's when Dadian decided to put her expertise in internet technology to work on behalf of her company. The executive team defined specific simple priorities and then put the HubSpot digital marketing platform to the test to generate leads for the company. HubSpot is an inbound marketing software company that offers a CRM system.
Powersolution.com did not engage in traditional advertising; instead the company focused on its web presence, search engine optimization and other areas.
"In the spirit of 'keeping it real,' we decided not to go full speed on all aspects of marketing," Dadian said. "Bringing it home made sense to us."
So did keeping the program discrete and focused, she said, given Powersolution.com's resource constraints.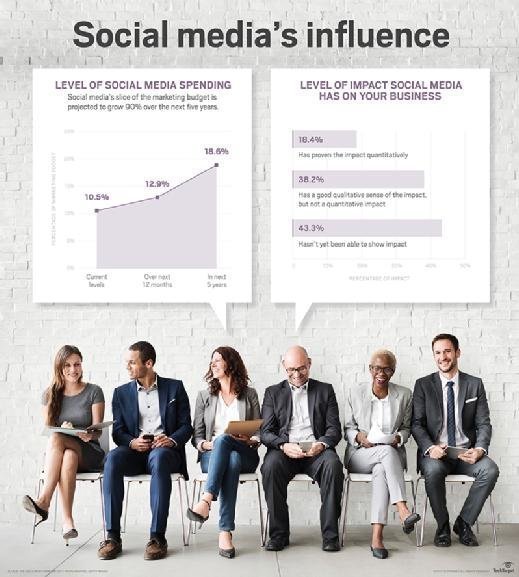 2. Formalize marketing processes and measure results
Facebook, Twitter, LinkedIn and other social networks have helped make more cost-effective marketing resources readily available to smaller companies, but your company will need to spend some money developing and implementing its channel marketing strategy.
Powersolution.com almost tripled its budget when it moved to HubSpot because it needed to come up with messaging, branding and corporate identity assets to make an impact. The tradeoff was that Powersolution.com can now closely measure the specific effects of its marketing spend.
"Effective metrics is the key here," Dadian said.
That mantra is echoed by Tim Hebert, the former CEO of Atrion Networking Corp., an integrator in Warwick, R.I., and now chief managed services officer at Carousel Industries, an MSP. Carousel acquired Atrion in 2016. Prior to that deal, Atrion's marketing efforts were aligned closely with the company's three-year strategic plan, which is reviewed on a monthly basis. The marketing team focused on several objectives: penetrating more deeply into existing accounts; creating a more precise profile of customers and target prospects; and strengthening Atrion's brand.
Atrion had created a scoring system it called its "relationship vitality" ranking. The company used 22 different criteria, separate of revenue and margins from the account, Hebert said. One key metric wasthe willingness of the account to act as a highly visible reference. As Atrion became more focused on these rankings, the company's closure rate improved visibility, Hebert said.
"A lot of solution providers look at sales and marketing as something mystical," he said. "What we realize is that this all can be predictable."
But it also takes resources: Hebert estimates that through the efforts of one dedicated marketing resource and the entire executive team, Atrion completed up to 140 client interviews annually. Those interviews were conducted solely for the purpose of getting a better sense of their needs and interests.
3. Focus on your brand, not your vendors'
Let's be clear: All the channel companies interviewed for this story said that the channel should take better advantage of the marketing resources provided by technology vendor partners.
Vendors focusing on indirect sales have developed partner engagement models, which may include marketing dollars, as well as access to sales and technical training. Some vendors have invested in a PRM system -- partner relationship management -- to keep better tabs on their channel partner outreach efforts.
But channel executives said a vendor's brand should never become more important than your own.
"Part of our strategy is to make sure we reach into our key partners at a corporate level," Forsythe's Bindon said. "We learn a lot from them, but they also learn a lot from us. We often get together a couple of times a year for corporate marketing-to-marketing briefings. We are stronger together."
But channel executives also said the vendor's label should never become more important than the solution provider's own brand.
Indeed, none of the channel companies relied solely on marketing development funds, a component of many vendors' partner programs. Forsythe, for example, publishes an internal magazine three times a year that explores technology business issues. That content is closely tied to a new website and social media platform that calls upon Forsythe experts to share their expertise. The company distributes approximately 5,000 copies of the magazine.
At Atrion, vendor funding accounted for about 30% of its overall marketing budget. Even then, Atrion had been "able to convince suppliers to invest in the types of programs that make sense to us," Hebert said.
4. Put the customer first
When deciding where to focus your channel marketing strategy, look at customers' interests and determine where your company can fill gaps.
Iron Bow Technologies, a federal and commercial IT services and solution company inHerndon, Va., relies on client-facing employees to identify customer pain points, said Juli Zeffert, vice president of marketing and communications.
"Our initiatives forward solutions that will best solve [customer] challenges according to our practice leads, engineering staff and industry partners," she said.
A similar channel marketing strategy is central to Atrion's mission.
"Our overarching three-year goal is to gain a seat at the strategic table with our clients," Hebert said. "We consider this to be one level above trusted adviser level."
5. Make every employee a brand ambassador
Even if your organization decides to create a separate marketing team, your company should not overlook the fact that every employee markets your company's brand in some way through every end-user customer or industry interaction.
Iron Bow Technologies keyed in on this philosophy when it rebranded its corporate identity two years ago. It focused its marketing agenda internally on ensuring executive buy-in at the highest levels of the company and on making sure that all employees are acquainted with Iron Bow's strategic roadmap.
"Marketing is at its best when employees are proud of the company they work for and want to talk about it," Zeffert said.
6. Be sincere on social media
Social media can be an effective part of your channel marketing strategy, but every solution provider uses it differently.
Atrion, for example, only updates its Twitter account with its most strategic customers in mind, which keeps them from being barraged with too much information. Forsythe and Iron Bow are positioning various members of their technical teams as expert sources on hot technology issues.
Another solution provider, Techlinq in Riverdale, N.J., focuses almost exclusively on the LinkedIn social network, which it sees as a source of referrals and possible future hires.
"When I have an opportunity to impress a new client, I use it because, frankly, it helps differentiate our company at this point," said Anton Ruighaver, president and COO of Techlinq.
If resources are a real issue, the best approach may be to limit social media, because it requires frequency, transparency and sincerity to be truly effective, solution providers said.
"Right now, this is on the back burner, mostly due to lack of human resources," Powersolution.com's Dadian said. "I am reluctant to hire somebody to tweet on my company's behalf. It is something we have never done before, and I cannot be sure it will be done properly. If something is not done right, I do not want to place my company's reputation in the wrong hands and put it at risk. Plus, it feels fake."
7. When in doubt, keep it local
Techlinq's Ruighaver said his most effective marketing outreach continues to come in the form of unique door-to-door efforts targeted at specific prospects. Techlinq keeps things extremely local; even though it has sophisticated remote managed services capabilities, it believes in regular face-to-face contact with its clients.
That philosophy drives what Ruighaver calls guerilla marketing campaigns. When the weather is warming, for example, Techlinq will send out a staff member to deliver collateral, along with a memorable and useful logo-branded gift. That requires careful identification and prioritization of different prospects, he said. Techlinq tests the effort with its third tier of client prospects first, makes refinements and then reaches out to its most coveted future customers.
Ruighaver also continues to swear by the value of local referrals.
"Be out there, be bold and ask for referrals when you feel you deserve them," he said. "And don't forget to say 'thank you' specifically and thoughtfully when they do help you. Things like that will endear you to your clients."
Additional reporting by John Moore.
Next Steps
Dell plans to crank up channel marketing resources
Ideas for marketing security services
Consistency, persistence factor into channel marketing efforts
The new rules of channel marketing
Partners see revenue boost with digital marketing techniques, automation tools
Are you a brand ambassador?
Dig Deeper on MSP sales and marketing