Mathias Rosenthal - Fotolia
Microsoft Azure migration: Accenture team supports Carlsberg
A more agile infrastructure was among the benefits of an Azure migration at brewer Carlsberg Group. An Accenture-led team assisted with the cloud transition.
Editor's note: Global professional services company Accenture recently led a Microsoft Azure migration project for Carlsberg Group. This customer case study provides the details on how the Accenture team helped shift Carlsberg's core SAP systems and more than 150 terabytes of data to the cloud environment.
Throughout its 171-year history, Carlsberg Group has often taken risks, but perhaps none as great as its recent transition from a legacy IT infrastructure to the public cloud. In the fall of 2017, the beer brewing company decided to make the move, and all of its applications were running on Microsoft Azure by the following spring.
"The Carlsberg migration was one of the most ambitious projects that we have encountered," stated Henrik Pedersen, a managing director at Accenture.
What drove the quick change? In 2016, Carlsberg's management crafted SAIL '22, a top-down corporate strategy designed to improve the business' competitive position. As part of the initiative, the brewery wanted to become an intelligent, digitally enabled, connected enterprise.
"We had the opportunity to make a major change because the maintenance contracts for our data center infrastructure were up for renewal," stated Jakob From, vice president of transformation, operation and CIO, Western Europe, at Carlsberg.
Rather than continue with the existing systems, the enterprise decided to move to the public cloud en masse. This approach offered enhanced security, simpler allocation of additional resources, less manual maintenance and a more agile infrastructure, one capable of supporting new applications.
Microsoft Azure migration: Selecting the team
The libations supplier talked to its major vendors about leading the project. Many of the brewer's applications ran on Microsoft Windows platforms, so the company selected Microsoft Azure. Accenture has a long affiliation with Microsoft. In 2000, the two companies formed Avanade, a channel partner with 24,000 employees who specialize in cloud and digital deployments. Carlsberg also relies on SAP AG applications to support its business.
The Carlsberg migration was one of the most ambitious projects that we have encountered.

Henrik Pedersenmanaging director, Accenture
"We have a very strong relationship with SAP," Accenture's Pedersen noted. The team of Accenture, leading the project with Avanade, Microsoft and SAP in support, won the contract.
Immediately they had to get to work because the Microsoft Azure migration plan was so aggressive. Summer is Carlsberg's peak sales period, and the brewery wanted the new architecture in place by then. In October 2017, Carlsberg and the Accenture team developed a system architecture and standard APIs. In December, the group moved a handful of SAP Human Resources applications.
"We started small, picking a few low-risk systems that ran in a small number of countries," Carlsberg's From said. The project quickly started rolling, and the entire migration was completed by May 2018.
Facing management challenges
Since the underlying architectures and business processes were different, the move did create challenges. Older legacy applications were the most difficult to migrate. The enterprise had SAP applications that relied on IBM's DB2 database management system (DBMS) and were moved to Azure SQL. The old and new DBMSes had different architectures, so setting them up, tuning and managing them took a bit longer than the other applications, according to From.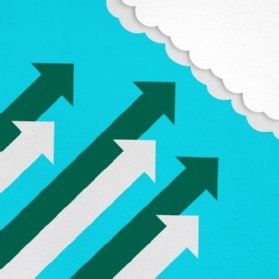 Personnel issues also arose. "The underlying technology works and usually does not slow down a migration," Pedersen said. "The bigger challenges come from changing business processes." Carlsberg conducted internal training to help address such issues.
In less than six months, the Accenture, Avanade, Microsoft, SAP and Carlsberg team had moved more than 150 TB of data sitting on 600 servers and supporting 200 applications, including the whole SAP application suite. The solutions support more than 10,000 employees worldwide.
Business gains, agile infrastructure
The beer manufacturer has reaped several benefits from the Microsoft Azure migration. The business manages its technology costs more effectively because they avoid the large Capex expenditures and ongoing maintenance requirements found with traditional systems.
Also, the business gained agility and can roll out enhancements and new applications faster than in the past. Yet system availability and stability improved because system upgrades no longer affect users. Additional resources are allocated with a few mouse clicks instead of taking applications offline. With less downtime, employees are better able to complete their work.
The new digital platform includes leading-edge capabilities, like artificial intelligence, DevOps and data analytics, so new applications are emerging. For example, the brewery recently launched Carrie, a security chatbot developed by Avanade that provides employees with answers to security rules and regulations 24 hours a day, 7 days a week.
The company is now looking at new ways to interact with customers.
"One area we are progressing with is using AI and AR to interact with and help our customers. Another area progressing well is personalizing beer," stated Jawaz Illavia, vice president commercial and digital in Carlsberg's Global Business Services (GBS) business unit.