Meet the Editors of SearchITOperations
SearchITOperations.com has a team of dedicated editors who bring you the best IT operations information. Our staff teams up with users and top technical experts to bring you a constant stream of fresh, original content. Here's a look at who's behind the SearchITOperations site at TechTarget: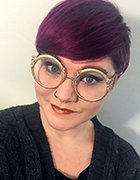 Emily Mell Site Editor [email protected]
Emily Mell is the site editor for SearchITOperations. She has a Master of Arts degree in Publishing and Writing at Emerson College, with a primary focus on digital publishing and web development. Mell graduated from the University of North Dakota in 2015 with a Bachelor of Arts degree in English and linguistics.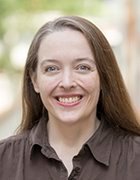 Beth Pariseau Senior News Writer [email protected]
Beth Pariseau is the senior news writer of SearchITOperations. Beth began as a news writer for SearchStorage in 2005, moving up to senior news writer two years later, and then began writing for SearchServerVirtualization in June 2010. She also covered news for SearchDataCenter from January 2012 to August 2012. She graduated from the University of Massachusetts at Amherst in 2002 with a Bachelor's degree in English, and brought several years of newswriting experience to TechTarget; she has previously been published in the Massachusetts Daily Collegian, The Boston Globe, the Daily Hampshire Gazette and the Lowell Sun.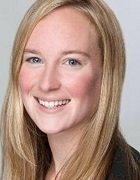 Kristin Knapp Editorial Director [email protected]
Kristin Knapp is editorial director for TechTarget's Cloud/DevOps group, which covers cloud computing, IT operations and app development topics. Previously, she was executive editor in TechTarget's IT Infrastructure and Strategy group. Prior to joining TechTarget in 2014, Knapp was a senior editor at CRN, where she covered the networking and infrastructure market. Knapp graduated from Saint Michael's College in 2008 with a B.A. in English.