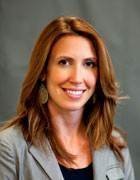 Bridget Botelho
Editorial Director -
TechTarget -
Bridget Botelho joined TechTarget as a reporter in 2007 and has covered a variety of technologies including servers and CPUs, open source and Windows operating systems, desktops, VDI, as well as IT industry trends. She also served as site editor for SearchVirtualDesktop.com and as Senior News Director for the Data Center and Virtualization Media Group from 2012-2015.
She is now Editorial Director of the Business Information and Applications media group, which covers topics including big data, business analytics, content management, CRM, data management and Salesforce.
Prior to joining TechTarget, she worked as a reporter for daily and weekly newspapers. She graduated from Northeastern University's School of Journalism in 2002.
Bridget Botelho's Most Recent Content