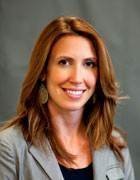 Bridget Botelho joined TechTarget as a reporter in 2007 and has covered a variety of technologies including hardware, operating systems, virtualization, cloud computing and artificial intelligence, as well as broad IT industry trends. She has served as a site editor, a News Director, and now leads TechTarget's team of reporters as Editorial Director, News. In this role, she drives coverage of breaking technology news and trends, while ensuring the news team adheres to journalistic quality and ethics standards.
Prior to joining TechTarget, Botelho worked as a reporter for daily and weekly newspapers. She graduated from Northeastern University's School of Journalism in 2002.
Botelho adheres to TechTarget's Editorial Ethics Policy.
Bridget Botelho's Most Recent Content