Definition
operational support system (OSS)
What is an operational support system (OSS)?
An operational support system (OSS) is a set of programs that helps a communications service provider monitor, control, analyze and manage a telephone or computer network.
As the traditional public switched telephone network has evolved, voice telephone services have converged with packet-oriented internet traffic, such as voice over IP; broadband applications, such as teleconferencing and digital subscriber line, or DSL; and expanding wireless communications networks. As a result, dedicated systems are needed to manage all the activities associated with these networks.
Specialized OSS applications are needed for a variety of tasks. These include the following:
Ordering and tracking network components, such as IP addresses.
Analyzing use and network traffic patterns.
Providing service provisioning, service assurance, fault management, service quality, billing and reporting.
These systems have been used for decades and are an essential part of communications networks worldwide. In recent years, OSS capabilities have become more sophisticated as networks have grown more complex.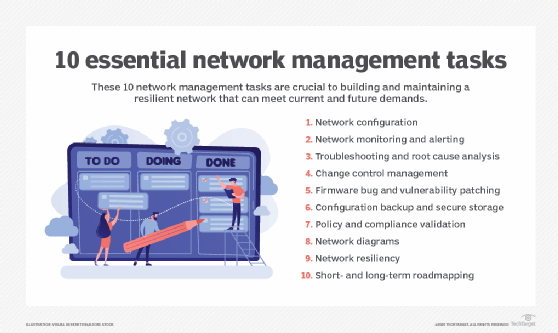 Examples of operational support systems
AT&T, the Bell System and other telecommunications companies used the early OSSes, such as the following:
Remote Memory Administration System was used to monitor computer-based switching system memory elements to ensure sufficient memory was available for switching activities.
Switching Control Center System (SCCS) monitored the performance of the thousands of switching centers deployed worldwide, ranging from small offices to large regional centers. It also provided real-time control of switching center functions. SCCS was replaced in the 1990s by the Network Monitoring and Analysis OSS.
Service Evaluation System provided real-time readouts of various performance management metrics to ensure end-to-end telecom service was within established parameters.
Trunks Integrated Record Keeping System was created to monitor and track the use of network connecting circuits, or trunks, to ensure sufficient circuits were available to handle the traffic demand. It's still used by some communications companies today.
All these systems are still in use in one form or another today. However, they perform differently from how they did several decades ago, before the advent of digital switching and IP telecommunications.
What is the difference between an OSS and a business support system?
As communications service providers (CSPs) became more sophisticated, so did OSSes. They often now link with business support systems (BSSes), which provide additional management controls for today's highly sophisticated networks.
These linked systems provide real-time service provisioning and troubleshooting, as well as resources that manage the network operations, such as new service development, network security, traffic handling, fault management and many other functions.
OSS tasks
Handles network management functions, such as network planning and maintenance of devices connected to the network.
Provides automation capabilities for various network functions.
Collects and monitors network availability and performance data.
Monitors network connections.
BSS tasks
Supports business functions, such as product, customer, order and inventory management.
Automates business functions.
Collects and monitors information about business operations, such as customers, orders and payments.
Monitors systems and devices used to help CSPs provide better customer service.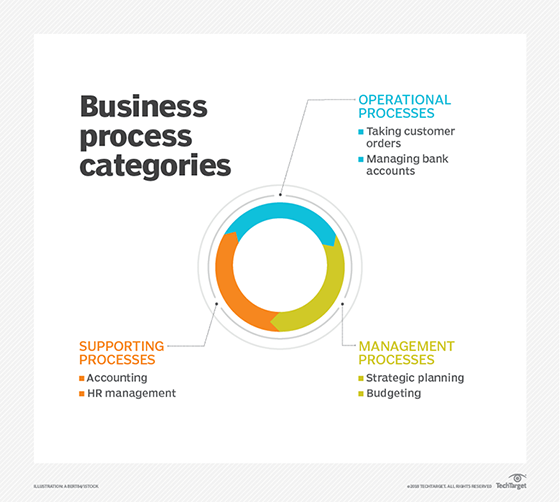 Important trends in OSS and BSS technology
Networks today are largely distributed computing environments. As a result, CSPs operate their networks as IT operations, with each switching center acting as a data center that handles voice, data, video, text, email and other IT- and network-related functions. Links to other switching centers, wireless operators and the internet are managed in each switching center.
OSSes and BSSes handle increasingly complex network infrastructures, with greater demand for new services and uninterrupted access to traditional network services. As users increasingly rely on the availability of the internet and many other supporting network resources, OSS and BSS resources must also be updated.
The following are some related trends that CSPs must address:
Develop, test and quickly deploy new services that will generate new revenue.
Protect and expand revenue from traditional services.
Expand as-a-service offerings, especially with cloud service providers.
Increase support of service-level agreements with enterprise customers.
Support 5G networks that need smart OSS and BSS applications.
Embrace artificial intelligence to gain more value from OSS and BSS.
Use advanced OSS and BSS applications to reduce the number of large network operations centers and related costs.
Update business processes associated with managing smart networks.
Ensure technical staff is trained to operate advanced OSS and BSS applications.
CSPs must evaluate their business models in light of technology developments and customer requirements for new services. OSS and BSS capabilities can optimize telecommunications service development and provisioning, as well as service management. They also can help with cost management and overall network operational efficiency.
Find out where things are headed with next-generation collaboration and communications services.
This was last updated in
May 2023
Continue Reading About operational support system (OSS)
Dig Deeper on Network management and monitoring