Technology insights for the data-driven enterprise

Sergey Nivens - Fotolia
UCSD graduates to advanced analytics with SAP HANA platform
The University of California, San Diego implemented an SAP HANA platform that uses advanced analytics and machine learning to run operations and help students graduate on time.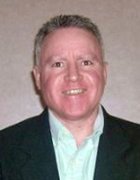 By
To help its undergrad students stay on track and graduate in four years, the University of California, San Diego uses an application that allows administrators to track student progress and identify those at risk of falling behind.
The student tracking app is built on the SAP HANA platform, which has the in-memory capacity and processing power to handle the vast amounts of data. Advanced analytics capabilities in HANA make it possible to predict student performance, according to UCSD CIO Vince Kellen, who directed implementation of the HANA platform.
"Our analytics infrastructure and data warehousing core is the SAP HANA platform, and we are currently integrating that with our mainframe student information system," Kellen said. "We're also integrating it with some of our student tracking systems, and over the next few months, we'll be integrating it with our extension office systems -- because we have extension students -- and with more tracking systems for students, like tutoring appointments and advising appointments."
Out with the old, in with the new
The SAP HANA platform is part of a larger IT project that UCSD has undertaken to replace an ancient COBOL mainframe system that has been in operation since "dinosaurs roamed the Earth," Kellen quipped.
"There's the core of our mainframe system, but over the years, we have written over 400 applications that interact with our mainframe core across finance, payroll and student life," Kellen explained. "All 400 of those applications are being rationalized in terms of kill or keep, and we are integrating the ones that we keep with the SAP HANA platform. Those are in modern web-based architectures, so it's a multifaceted, multilayered transition from the COBOL core with the modern-architecture legacy systems around it to a suite of enterprise systems."
One of the applications being used now helps UCSD predict student graduation probabilities. Although the app helps to identify students that might be falling behind, don't call it "predictive analytics," Kellen said. "We don't use the term predictive analytics, because the technology doesn't do predictions. People do. And even the technology that does predictions is looking at historical data. Now if you say advanced analytics or machine learning, that's another matter, and those are the techniques we're using."
The UCSD app generates a score that predicts each student's ability to graduate within at least six years -- a "time-to-degree prediction" that Kellen said "is used to drive [academic] advising." The system combines a wide variety of data about each student, including grades, background data and entrance data like test scores, then includes some behavioral data from interactions with advising.
"It's a living score that gets adjusted and modified each year for that student," Kellen said. "Then we'll be enriching that model with more and more of these data streams as they move onboard into the HANA system, so that model will be evolving."
Speed and capacity save time and resources
The SAP HANA platform gives UCSD the ability to accumulate and integrate all that data and analyze it much faster. A key benefit is that data preparation and aggregation is simplified, saving time and computing resources.
"There's not a whole lot of preparation that you need to do in HANA -- you don't have to aggregate as it does that for you," Kellen said. "It's an extremely fast environment, so this enables us to dramatically simplify our data warehouse architecture. Where there were previously hundreds of tables that users had to wade through, it's now literally about 15 curated views in the Student Activity hub."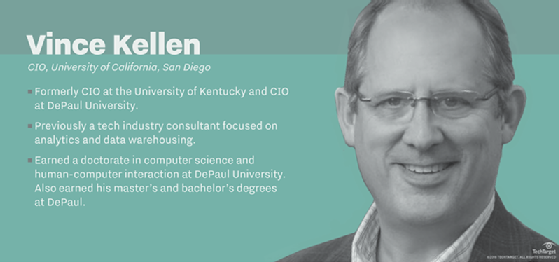 The main challenge in implementing such an advanced analytics system is not in the technology itself, but in having the people involved -- both technical and functional staff -- understand the data, Kellen added.
"If you don't know all the data and the fields and the attributes that you have, and what they mean, there's not much analysis that you can do," he reasoned. "In some cases, due to legacy systems, there might have been a shortage of people who really understood what the data really means and how to manage it. But the team has responded well, and the knowledge base is way higher on the metadata, and it's shared widely across all of our analysts."
Advancing into all corners of the campus
The student graduation prediction app is just the beginning of a digital transformation effort that will embed analytics, machine learning and AI in all aspects of operating the university, including finance, facilities management, advancement, fundraising, human resources and student services, Kellen said.
"All of that will be in our new data warehouse, and underneath it will be a machine learning platform that's all integrated with HANA, so advanced analytics will touch every part of the university system," he said. "Imagine a neural network program monitoring building utilization and on the fly recommending where we have gaps and can then reallocate classrooms or other event spaces. We think that there's a 21st-century way to administer a university more efficiently, and that's allowing us to allocate more resources to our primary mission, which is instruction and research."