Share this item with your network:
Managing and protecting all enterprise data

Nmedia - Fotolia
Storage administrator skills and jobs in the age of convergence
Simpler data centers can complicate the lives of IT pros with specialized skills, such as storage admins. But they can still thrive by specializing further or becoming generalists.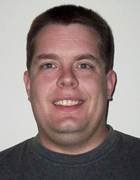 By
Every transformational change in technology that drives an IT function brings a change in the responsibilities...
Continue Reading This Article
Enjoy this article as well as all of our content, including E-Guides, news, tips and more.
of those who oversee that function. Today we see transformational changes that affect storage administrator skills.
As result of an IT evolution that has delivered new workload architectural options, converged infrastructure, hyper-converged infrastructure and infrastructure in the cloud have become common in IT departments. For on-premises needs, converged and hyper-converged infrastructure have ignited a market that is red hot and seemingly growing in both breadth and depth every day.
Businesses have adopted these products to rein in increasingly complex data center environments. The goal is to simplify IT to a point where digital transformation efforts can exit the planning and enter the implementation stage. The emergence of converged and hyper-converged infrastructure is no exception. It brings with it rewritten job descriptions and a lot of angst as IT professionals discover they may need to relearn certain skills or change their current skills to remain relevant.
In the case of today's popular convergence technologies, the value in having a broad set of skills as opposed to deep ones has expanded. Let's explore why.