Share this item with your network:
Managing and protecting all enterprise data

kentoh - Fotolia
Predictive storage analytics can watch your storage for you
Don't ask if your next storage array or software will have predictive analytics. Ask what those analytics can do for your specific systems and applications.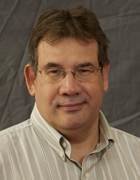 By
Two months from now, we'll devote an issue of Storage magazine to the hottest storage technologies you will need to know about in 2019. Sorry, no spoilers here.
You'll have to wait for our list to know what is on it. However, I will address one not-new-but-still-emerging technology that will sit at the center of the nexus of that list: predictive storage analytics.
If you're an old-school storage pro, you should be paying attention to new skills you should learn at least as much as you worry about new technologies. But you should also pay attention to what new skills your storage software is learning. That will lead you to predictive storage analytics.
When you shop for storage, you should pay close attention to the predictive analytics offered with it as well. Storage vendors certainly look at it when they shop for new storage technologies. Hewlett Packard Enterprise declared Nimble's InfoSight predictive analytics as a key driver of its 2017 acquisition of Nimble Storage, for example, and HPE has busily expanded those InfoSight capabilities across its product line. More recently, DataDirect Networks identified Tintri's predictive storage analytics as a key reason for rescuing Tintri from bankruptcy.
Where to find predictive analytics
Predictive analytics is enabled by -- and brings together -- many hot, new IT technologies. The latest flash advances give the software the performance needed to run its algorithms while AI and machine learning provide the analytics. Advances in these technologies make predictive analytics extremely valuable in managing and unlocking the value of data.
Analytics is one reason we're seeing flash incorporated in all types of storage. Flash is becoming a staple in hyper-convergence and is starting to make its way into secondary storage. Even backup products use some flash. Analytics is also a major driver behind flash used in public clouds and other types of secondary storage.
Arrays and other storage systems now commonly use predictive storage analytics to proactively identify hardware failures, optimize drive performance and availability, and keep costs down. AI-driven analytics software analyzes data as well as systems, letting you know information such as when to move data to different tiers, including to and from public clouds. AI is becoming a key aspect of data management.
Remember these technologies when shopping for storage. Your favorite storage vendor is certain to point out how they incorporate flash, AI and machine learning.
Just keep in mind that analytics, AI and machine learning are enabling technologies. Having them in a storage system or application isn't the selling point. The important thing is what they can do for you. And that's what you will need to evaluate before spending money on them.
What to look for
Predictive analytics is enabled by -- and brings together -- many hot, new IT technologies.
On the systems side, predictive storage analytics must be automated. It should help optimize your current storage array while also forecasting short-term and long-term requirements. It then follows that the analytics should predict and -- hopefully proactively -- resolve failures and improve performance by reducing latency.
On the storage management side, you must consider how these features scale as your data continues to grow. Does it scale out or scale up? Does it use a parallel or distributed architecture? Can it manage traditional file or block storage or only object storage? And, of course, how does it integrate with cloud?
Also, how does the price structure scale? If you're paying for data under management, you'll need to accurately forecast your data growth to determine how much you'll be spending in a few years.
So when you hear about flash, AI, machine learning and predictive analytics coming to your next storage system, that shouldn't be enough to satisfy you. Be sure to ask exactly what these features will bring to your applications and how they'll help unlock the value of your data.
Dig Deeper on Primary storage devices