alotofpeople - Fotolia
Yealink, Crestron release first Microsoft Teams phones
Yealink and Crestron have received certification for their Microsoft Teams phones. Microsoft is expected to greenlight devices from Polycom and AudioCodes in the near future.
Users of Microsoft Teams now have access to desk and conference room phones certified to work with the cloud-based collaboration app -- nearly two years after the app's launch. Microsoft Teams desk phones were previously only available in limited preview.
Telephony has been a significant stumbling block for businesses seeking to migrate from Skype for Business to Teams. Microsoft recently added to Teams most of the advanced calling features that an enterprise could need. But until recently, no generally available desk phones supported all those features.
The Yealink T56 and T58 desk phones, the Yealink CP960 conference phone and the Crestron M100 conference phone are the first IP devices certified to run Teams natively. Those devices can also run Skype for Business.
"It's a big credibility step for the phone system to have physical IP phones," said Tom Arbuthnot, principal solutions architect at Modality Systems, a Microsoft-focused systems integrator. "It makes it a more credible PBX story than it was at the end of 2018."
Certification is expected soon for additional Microsoft Teams phones from Polycom, AudioCodes and Crestron.
Still, with only four IP phones currently certified, Teams users have significantly fewer options than users of Skype for Business. Microsoft has approved more than 30 phones to run Skype over the past couple of years.
Microsoft will support on-premises deployments of Skype for Business through at least 2023, but the vendor has signaled that it may phase out the cloud version of the platform, Skype for Business Online, even sooner.
Users can connect Skype phones to Teams through a cloud gateway. However, those devices have limited functionality when used with Teams. For example, users cannot answer calls from a call queue using the Skype devices, nor can they conference a third person into an ongoing call.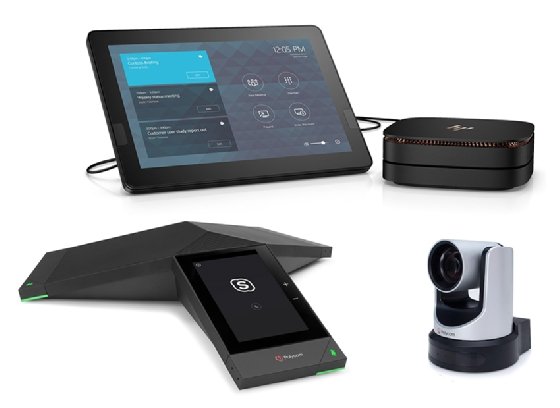 As Microsoft continues to push users to switch from Skype to Teams, many companies will need to decide whether to invest in a new set of phones for Teams. Alternatively, businesses can make calls through the Teams softphone client and mobile app.
Despite initial predictions that unified communications clients would dramatically reduce demand for desk phones, many users still prefer physical devices to softphone clients -- particularly in the verticals such as law and finance, Arbuthnot said.
"It will be a big decision point for customers," he said. "If you've invested in hundreds or thousands of those Skype for Business handsets, you'd want to test that experience [using the gateway] and understand it before you commit to Teams."
Microsoft is also in the process of certifying meeting room systems for Teams. The latest offering, a partnership between HP and Polycom, hit the market last month.