olly - Fotolia
Zoom outage blamed on application bug
In a statement released late Monday night, Zoom apologized to customers and said it was focused on scaling the cloud technology behind the video conferencing service.
Zoom has blamed an "application-level bug" for a partial outage that forced some schools dependent on the video conferencing service to delay the start of their first day of online classes.
The roughly six-hour service disruption on Monday upset teaching at some schools using Zoom as a replacement for physical instruction suspended because of the pandemic. According to teachers and students on Twitter, Shadow Hills High School in California and Indiana University-Purdue University in Indianapolis canceled or postponed classes until Zoom restored its service. On other campuses, like Lehigh University, educators opted to move instruction to other video-conferencing software.
The partial Zoom outage peaked at about 17,000 reports, according to outage-tracking site Downdetector.com. The service disruption revealed how much schools and businesses rely on video conferencing during the pandemic.
"This took out one of our class sessions," said Anna Marie Vagnozzi, an undergraduate lecturer at Clemson University. "It puts me behind answering emails with student questions about the outage and having to arrange for them to complete the assignment in a different manner."
The cause for the disruption was an "application-level bug in our system, which resulted in a web login issue for customers," said Velchamy Sankarlingam, president of product and engineering at Zoom, in a statement released late Monday night.
"I'm personally disappointed that we have let you down, and I am sorry for any inconvenience this may have caused," Sankarlingam said. "We are intensely focused on scaling our collaboration and cloud technology to help Zoom reliably connect the world now and in the future."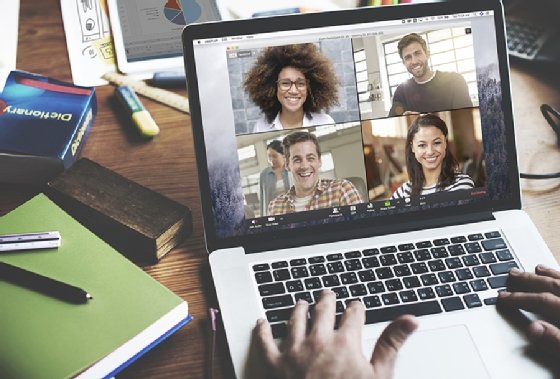 Zoom has not suffered a significant service problem in a while, which is "remarkable given the rapid scale in adoption" of the service over the last four months, said Irwin Lazar, an analyst at Nemertes Research. Zoom's usage grew to 265,400 customers with more than 10 employees since last year, an increase of 354%.
I'm personally disappointed that we have let you down, and I am sorry for any inconvenience this may have caused.

Velchamy SankarlingamPresident of product and engineering, Zoom
Some schools and universities have a backup plan in place to keep classes going during a Zoom outage. Grayson McKinney, a fifth-grade teacher in Troy, Mich., said that if there's an outage when classes start next week, his school will switch to prerecorded lessons, as they had in the spring.
However, recorded lessons fall short of the interactivity of video conferencing. The latter offers a feeling of community and the opportunity for students "to get feedback in real time and ask questions of their teachers," McKinney said.
Daniel Newman, an analyst at Futurum Research, said the Zoom outage will likely get schools and other organizations thinking about backups to limit the disruption to operations in the future.
Dig Deeper on Video conferencing and visual collaboration