Get started
Bring yourself up to speed with our introductory content.
Windows Server 2019 features admins should explore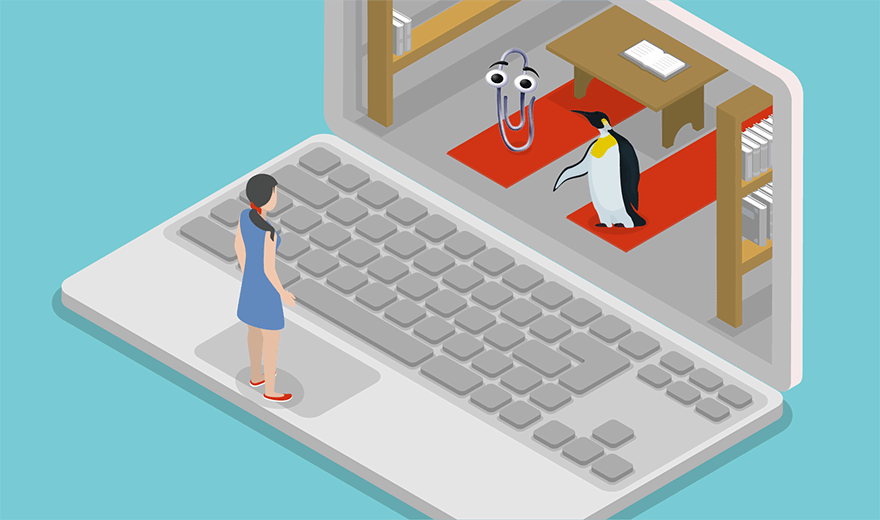 Visual Editor:
Sarah Evans
Administrators who need access to Linux utilities but want to avoid jumping through certain hoops now have the Windows Subsystem for Linux on Windows Server to streamline this process.
The Windows Subsystem for Linux on Windows Server allows native Linux binaries, such as command-line tools and applications, to run directly on a Windows machine. Previous to this feature, which is also available on Windows 10, an administrator had to follow a more cumbersome process, such as configuring and running a Linux virtual machine.
The advantage of the Windows Subsystem for Linux on Windows Server is it only requires one system to run both Linux and Windows. This prevents some workload headaches and the cost of multiple systems or VMs.
Administrators who deploy Windows Server 2019 can also manage applications in Linux containers on the same host, adding more flexibility for management and app development.
Microsoft introduced shielded VMs for Windows in Windows Server 2016 and now offers shielded Linux VMs on Windows Server 2019 to protect against attacks that originate from within an organization, such as from local administrator accounts. This encryption blocks malicious actors from accessing the data in the shielded VM.
View All Photo Stories