Sergey Nivens - Fotolia
Salesforce CMS: Users can publish without leaving platform
Catering to small and midsize customers, Salesforce remixes and upgrades existing features to form a content management system for users to broadcast content to customers.
After years of adding content tools such as Quip and Community Cloud for marketers and customer community managers, today Salesforce took the wraps off a full web content management system.
In preview since last summer and available as part of Lightning Experience to Essentials, Enterprise, Performance, Unlimited and Developer edition subscriptions at no extra charge, the Salesforce content management system (CMS) functions as a staging tool for marketing content and customer portals within Salesforce. It also includes APIs for headless content services to syndicate content to multiple content types such as email or webpages on the Salesforce platform or to other applications, such as e-commerce platforms or mobile apps.
Salesforce created the CMS to enable users to mix CRM data with content in order to better personalize customer experiences, according to a Salesforce blog post by Adi Kuruganti, GM of Salesforce community cloud and SVP of products B2B commerce.
Not replacing current CMS tools
Offering a web CMS with personalization tools might come as a surprise to some Salesforce customers. Salesforce already has deep integrations with Box and its venture arm invested $300 million last September in Automattic, which owns WordPress.
The Salesforce CMS, however, will likely augment current CMS workflows at Salesforce shops instead of replacing traditional web CMS tools or online document management systems such as Box, Dropbox or Microsoft OneDrive, said Michael Fauscette, an analyst at G2.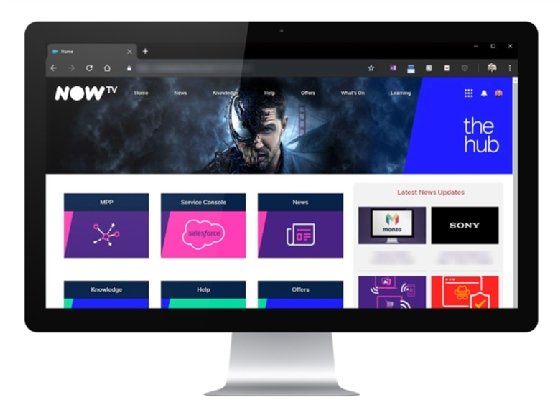 Instead, it's likely a move to keep Salesforce users on the platform longer. The Salesforce CMS also will avail new content-centric Einstein features for optimizing content to induce sales, which may indicate features to come on the Salesforce platform.
"This isn't necessarily a strategic play on Salesforce's part," Fauscette said. "Anything that Salesforce does, they're doing it to make the platform more sticky."
That said, Fauscette added that small and midsize businesses on Salesforce might choose the Salesforce CMS for their web content instead of signing up for new subscriptions to other cloud CMSes.
"Smaller or midsize businesses, if they don't already have a WordPress site, they're probably going to use Salesforce for almost everything [such as e-commerce]," Fauscette said. "The CMS is one more thing you can use, and you don't have to go outside of Salesforce. Larger businesses with a content strategy already are not likely to replace it with this."
Dig Deeper on Content management software and services