Getty Images
5 integrations for your CMS
To get the most out of a content management system, organizations can integrate theirs with other crucial tools, like marketing and collaboration software.
Organizations with content management systems actively invest in their content. Yet managing the content lifecycle is only the beginning of a successful content strategy.
To fully use the power of a CMS, organizations should consider integrating it with other tools. Teams have various technologies to choose from that could profitably integrate with a CMS, including internal and external communication and collaboration platforms.
Why integrate a CMS with other platforms?
CMS integrations with platforms for marketing, team collaboration and social media can help organizations improve their overall customer experience (CX). These integrations can do the following:
Create and share personalized content with employees, customers and partners.
Improve operational efficiency.
Enable higher engagement rates.
Improve lead generation.
Increase ROI.
Drive engagement.
To integrate these platforms with a CMS, organizations need a suite of technologies and tools, like APIs and templates, to create a seamless experience for employees, customers and partners. Each product has its own set of integration tools, which often requires additional investments. However, well-planned integrations can make content more valuable and capitalize on an organization's investment in content creation and management.
The right CMS integrations can help organizations stay ahead of the competition.
The right CMS integrations can help organizations stay ahead of the competition, and multiple integrations can work together. For example, pre-event content could go to Facebook to entice people to join a webinar while post-webinar content could drive lead generation, with contact information going to HubSpot or Salesforce.
5 common CMS integrations
Explore the following five primary CMS integrations that can aid organizations' content and collaboration strategies, as well as the benefits of these integrations for content managers and IT decision-makers.
1. CRM and marketing technology
If organizations integrate a CMS with a CRM system -- like Salesforce -- they can better track customer interactions with content, improve lead generation and personalize content. Personalization can lead to higher engagement rates and sales, as well as help marketing teams fine-tune their content strategies based on empirical data.
Alternately, organizations could integrate their CMS with a marketing technology (martech) platform, which is designed to help businesses automate marketing processes and improve the ROI of marketing content. Integrating a CMS with a martech system, such as HubSpot, can create and send targeted content to customers. For example, HubSpot's lead-nurturing features can help teams create and share personalized content from the CMS to prospects, increasing a company's chances of converting them into customers.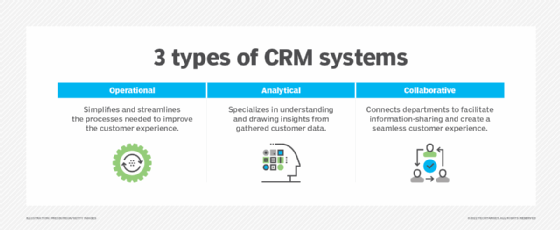 2. E-commerce platforms
Organizations that sell products and services online might have an existing e-commerce platform to help them create and manage their online stores. Retail organizations can integrate their CMS and e-commerce platform to manage product catalogs and streamline the checkout process with product-specific content.
Organizations could also use data from an e-commerce platform like Shopify and content from their CMS to personalize product recommendations, improve the overall CX, create a content marketing strategy that aligns with customer interest and make their website more engaging.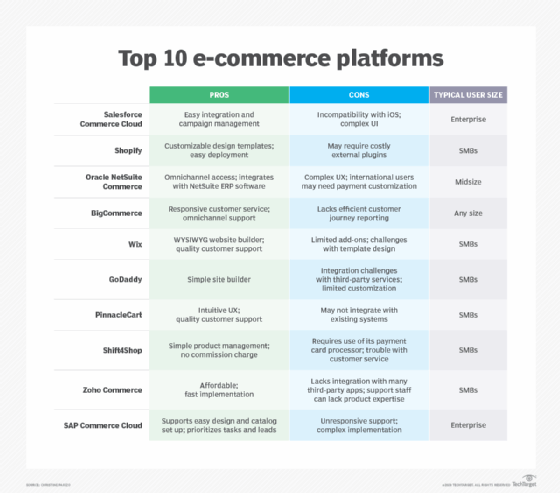 3. Team collaboration software
Most modern organizations have embraced team collaboration software to connect remote and hybrid teams. This software can be integrated with a CMS to streamline content authoring and reviewing processes. This gives employees quick access to content in the CMS, helps them avoid challenges in search and eliminates switching between apps.
A CMS integration with team collaboration software like Slack can improve communications among team members and enable real-time feedback on content. Instead of storing content in an intranet where users might struggle to find it, this integration can send documents directly to where employees get their work done so they can collaborate effectively.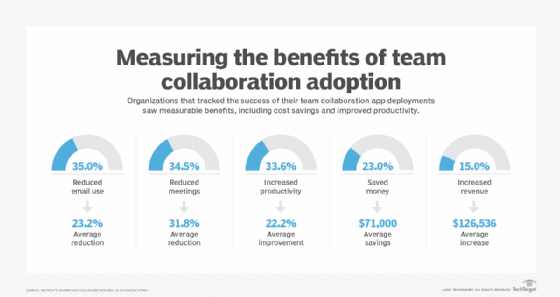 4. Enterprise search software
If users struggle to find content, organizations might choose to integrate their CMS with enterprise search software, like Elasticsearch. This integration can enable employees to find content without having to remember if the documents are in the CMS, an internal or external website, team collaboration channels or other systems.
Enterprise search or integrations with internal messaging systems can dramatically improve employee access to and engagement with the content in a CMS.
5. Social media integrations
Some content in a CMS is likely related to social media strategies for Facebook, Instagram and other social media platforms that are increasingly important for customer engagement.
Integrating a CMS with social media platforms can help organizations create and deliver targeted content. For example, marketing teams can use Facebook's advertising features to target specific customer demographics and improve their content's ROI, as it ensures content is relevant to the audience. Additionally, marketers can use social media data analytics to measure content performance and improve the content creation process.
Dig Deeper on Content management software and services