Meta's Threads erupts as potential customer service channel
Threads may or may not be a Twitter-killer, but if 100 million people signed up for it in its first five days, your customer service team should consider supporting it -- and fast.
The Threads app took off like a rocket shot, attracting a stunning 100 million users in five days. User Zuck -- the handle for Meta co-founder and CEO Mark Zuckerberg -- claimed they were mostly organic sign-ups, "and we haven't even turned on many promotions yet."
With a launch moving that fast, both customer service and marketing teams -- and vendors that serve them -- must look at Threads as a potential channel to support. We won't debate here whether Threads will be a Twitter-killer or not, because it's irrelevant. What's relevant is that most companies probably have customers already on the platform. More people are likely on their way as Twitter users become disheartened with the direction Elon Musk is taking the platform.
CX organizations struggle with most digital channels, including websites and social media, according to the "Customer Experience Strategies and Technology Frameworks" report released last month by TechTarget's Enterprise Strategy Group (ESG). And at ESG, we're keeping close tabs on how social media affects contact centers in our customer service research report coming later this year.
How can CX leaders use Threads?
Threads acts a little differently than Twitter or Instagram. As such, marketers and contact center leaders who want to support Threads should consider the following while developing their strategies:
Survey your customers. You gather channel preferences data from customers all the time, so it's time for a quick refresh. Ask your customers: Do they use Threads? Do they plan to? How soon? And if they do, would Threads be a preferred channel to interact with your company? Gathering this data in flash surveys -- especially from regulars who might have used Twitter as a channel -- will tell you how fast you should move to support Threads.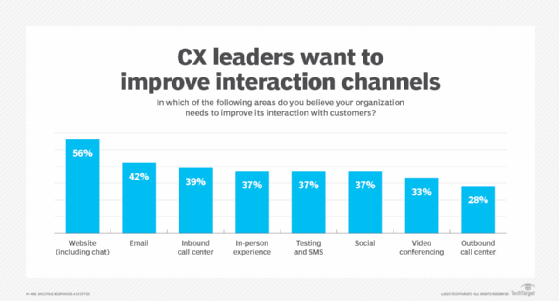 Check vendor support. Your contact center, CRM and social media monitoring tech vendors probably either have rudimentary APIs ready to go or plans to roll them out soon. Find out what's coming and when -- and get to testing them.
There's no direct messaging -- yet. This probably means that customer support will amount to taking public conversations private to email or Instagram messaging, as Threads and Instagram are tightly integrated. If your organization already supports Instagram, you may have already won half the implementation battle.
Determine how to log Threads conversations. Until vendors catch up to automations and AI tools that can move conversations into CRM systems, agents will have to manage this manually in the short term.
Marketing teams should launch official accounts to post promotional content and respond to customers. It's already happening for some brands, like fast-food chain Wendy's, which brought its wonderfully pithy, sardonic act to Threads already.
Advertising remains theoretical for now. Zuckerberg said Threads may offer advertising when it hits a billion users, but there's no ad support so far. One would think it's part of his game plan to capitalize on Twitter's continuing advertiser exodus. Marketing and advertising teams should at least discuss this potential, as they may soon have a viable outlet for the funds from canceled Twitter campaigns.
Kustomer customers: Ask a lot of questions. Meta was set to land significant digital commerce and customer service business with its billion-dollar acquisition of customer support software vendor Kustomer in 2022. However, Meta spun it off in May. Kustomer likely has an inside edge to support Threads, as do its users, despite the corporate financial machinations.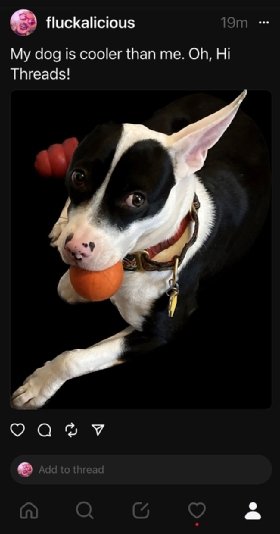 What to consider before adopting Threads
In this world of agile software development, keep tabs on Threads itself. In-app direct messaging would seem a logical upgrade to the site, but it would be an absolute game-changer for customer service and could elevate this channel in importance to the same level as Facebook, Instagram, Twitter and WhatsApp.
With three of those aforementioned channels owned by Meta, by the way, the company has practically cornered the market on social media-based customer communications. Threads, at least in these early days, looks to be another emerging powerhouse Meta channel.
Enterprise Strategy Group is a division of TechTarget. Its analysts have business relationships with vendors.