Edelweiss - Fotolia
RPA in payroll automates finance processes for NYP hospital
NewYork-Presbyterian, one of the largest hospitals in the U.S., looked to WorkFusion to automate some payroll processes, including filling out missed punch forms.
Before starting to use RPA to automate some timekeeping and financial workflow, NewYork-Presbyterian, a big nonprofit academic medical center in Manhattan, relied on manual labor.
But, as NYP is one of the largest hospitals in the country, with some 20,000 employees and nearly 2,700 beds, it generates a massive amount of paperwork, and the labor cost employees countless hours and the hospital many thousands of dollars.
Using technology from intelligent automation vendor WorkFusion to help tackle its RPA in payroll needs, NYP saved money and manpower.
Timekeeping problems
One of the biggest time and money pits for NYP was in its timekeeping department, specifically the filing of missed "punch" forms -- documents administrators must file if an NYP employee forgets to clock in to work.
"We in general feel that there are a lot of tasks and functions done in things like timekeeping," said Peter Fleischut, M.D., senior vice president and chief transformation officer at NYP.
Before WorkFusion, NYP estimated it would need to hire 25 more full-time employees to fill out missed punch forms. The process was manual and paper-based, with each form taking 10 to 15 minutes to fill out, Fleischut said.
NYP first digitized the process, substituting paper forms for electronic ones in most cases. The hospital then worked with WorkFusion to build RPA bots to automate the filing of the missed digital punch documents.
The entire process took about three months to complete, but once it was done, NYP had an army of bots to complete incoming missed punch forms. It takes 15 to 30 seconds for a bot to complete a form, which eliminated the need for NYP to hire the extra 25 employees and freed up countless hours for existing employees to do more productive work.
"There are hundreds of those [types of] tasks that exist throughout the system," Fleischut said. The hospital has automated other timekeeping and claims processing tasks using RPA in healthcare, with technology from WorkFusion, as well as other RPA vendors, Fleischut said.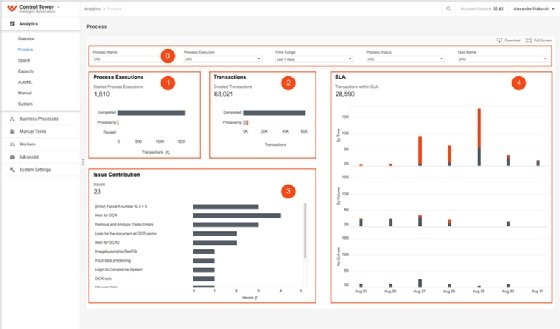 RPA in payroll
NYP hasn't had any big challenges using the WorkFusion platform, Fleischut said. The platform is built on a strong infrastructure with robust security, and includes the RPA capabilities that NYP needs, he said. The biggest task for the hospital, at least at first, was spreading awareness of RPA technology.
"I think there's a real lack of knowledge of RPA in general in healthcare," he said. "It still is not something people are commonly using as a tool."
I think there's a real lack of knowledge of RPA in general in healthcare.

Peter FleischutSVP and chief transformation officer, NewYork-Presbyterian
The healthcare industry is still "at the beginning stages" of RPA adoption, Fleischut said, adding that he expects to see rapid acceleration soon.
To boost awareness, NYP brought in knowledgeable staff, and also set up training courses for staff, led by the head of their HR team. The course examines some of the basics of RPA, imparting to employees beginner-level information about what the technology is, how it works and how they should use it.
"It's about creating a culture, creating a process for the adoption of technology in the field of healthcare," Fleischut said.
Employees like using the RPA in payroll technology, Fleischut said, because it enables them to dump repetitive tasks on RPA bots and focus on more important things.
"This is a great opportunity. [RPA is a] tool that people should be using," Fleischut said.