sheelamohanachandran - Fotolia
Advanced 3D printing machines on display at Rapid + TCT
While there won't be a 3D printer in every home any time soon, here's a look at three machines that were on display at the Rapid + TCT 3D printing industry tradeshow and are having an effect on manufacturing.
The hype that blew up around the 3D printing industry in the past few years has abated. There may never be a 3D printer in every home, as many predicted, but 3D printing machines have established a solid niche within the manufacturing industry.
Although traction has been slow there, too. Thousands of production parts are still not made by 3D printing machines, but they are being used to produce specialized high-value parts for industries such as aerospace, high performance automotive and medical. Consumer medical devices use 3D printing machines because they provide the best production method for capturing the unique geometries of each human's body.
Indeed, the most common use cases for 3D printing machines remain in the manufacturing industry with prototyping and manufacturing aids. The advantages of 3D printing make it possible to produce full working prototypes in a fraction of the time and for a fraction of the cost compared to traditional manufacturing methods.
Using 3D printing machines also gives designers more freedom and flexibility when creating prototypes. Designs that take weeks to produce with traditional manufacturing methods can be 3D printed in hours. Similarly, 3D printers allow manufacturers to produce manufacturing aids like jigs and fixtures that can improve manufacturing processes and safety.
Advances in machines and materials are continually happening. Those advances were on display at the recent annual Rapid + TCT 3D printing industry conference in Detroit where more than 400 vendors demonstrated 3D printing machines, materials, and services.
Here is a look at three of the 3D printing machines on display.
An end-to-end 3D printing system
Desktop Metal Inc., based in Burlington, Mass., showed its Desktop Metal Studio System. It's an end-to-end 3D printing system that prints metallic parts, debinds them and sinters or heats and cools the parts to finish them, all in a multi-machine process that can run in an office setting, according to the company. Desktop Metal has a Studio System that's designed for prototyping, and a Studio System that uses larger machines and can produce production parts. Manufacturers can use the Desktop Metal Studio System primarily to 3D print functional prototypes, manufacturing jigs and fixtures, and low-volume production runs of small, complex components.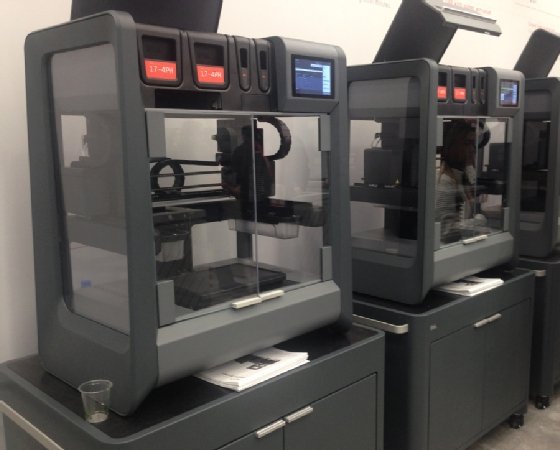 3D printing small, complex parts
Digital Metal, based in Hoganas, Sweden, displayed how the DM P2500 3D printer can produce small, precise metal parts. The parts can be finely detailed; the DM P2500 is suited for prototyping either limited production runs or large quantity runs, according to the company. This can include custom dental and medical parts, small complex industrial machine parts and custom luxury consumer goods such as jewelry and precision watch parts.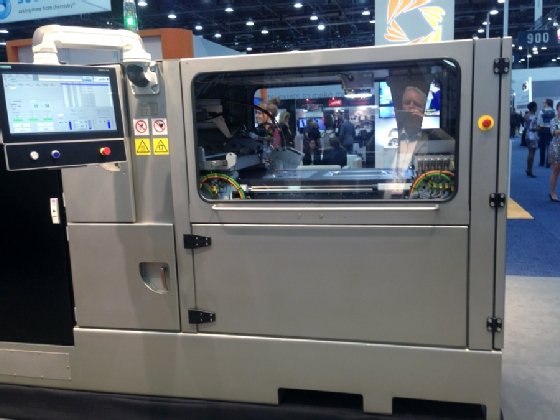 Bridging the gap between desktop and industrial scale 3D printers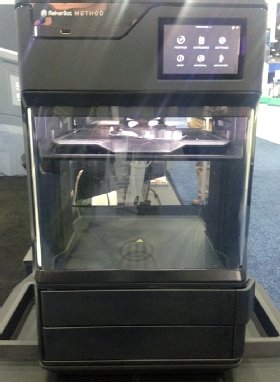 MakerBot Industries LLC, based in Brooklyn, N.Y., demonstrated the MakerBot Method, a 3D printer designed to straddle the gap between desktop and larger scale production printers. The MakerBot Method uses an enclosed system that keeps polymer filaments inside the machine, which means less exposure to elements that could affect part quality, according to the company. The MakerBot Method combines features of industrial scale printers with the size and accessibility of desktop 3D printers. MakerBot Method prints with polymer filaments, including polylactic acid and polyvinyl alcohol to produce parts with a range of flexibility and strength.
Dig Deeper on Supply chain and manufacturing