kentoh - Fotolia
Accenture enables Enel's strategic digital transformation goals
Enel Group's strategic digital transformation initiative provided the European energy behemoth with the flexibility it needed during the COVID-19 pandemic.
As one of Europe's largest energy companies, Enel Group's network is vital to its business. While its legacy network had successfully provided employees with access to corporate data, the network was inflexible, a limitation that was becoming increasingly pronounced as the company embraced digital technology. The company decided to make a dramatic change.
In 2015, Enel Group embarked on a strategic digital transformation program, dubbed Beyond Cloud Computing. One objective was to create a telecommunications architecture that merges software-defined WAN (SD-WAN) and edge computing technologies. In 2020, with help from IT professional services firm Accenture and telecommunications network and systems specialist Sirti, Enel Group virtualized its network, a change that proved highly beneficial when the COVID-19 pandemic hit.
Based in Rome, Enel Group operates in more than 30 countries worldwide, including Italy, Spain, Argentina, Brazil, Chile, Colombia, Peru and Russia. The company said it produces more than 88 gigawatts of power, distributes electricity through a network of over 2.2 million kilometers, and serves around 74 million businesses and households globally. Enel Group's 37,000 employees work in more than 1,000 sites on three continents.
Limitations with private networks emerge
As an energy producer, Enel requires an enterprise network to ensure high levels of security around its corporate assets, according to the company. Traditionally, the organization relied on private networks that are difficult to compromise. However, this approach was inflexible, costly and not suited to cloud applications, the company said.
As the private network's limitations became more stated, Enel Group formed a multidisciplinary project team of 21 employees in areas such as networking, infrastructure and cybersecurity to scope out an alternative. "As part of a strategic IT transformation project, we started with the migration from on-premises DC [data center] to the cloud," noted Bruno Bianchini, head of infrastructure and technological services at Enel Group.
The committee issued requests for proposal to potential vendors. After an analysis, the team selected three proposals, Bianchini said: Accenture as a strategic technology consultant, Sirti as field force for network delivery and Cisco Systems Inc. as equipment vendor. He noted that Enel Group chose the companies because they offered competitive pricing and had expertise that met Enel Group's requirements.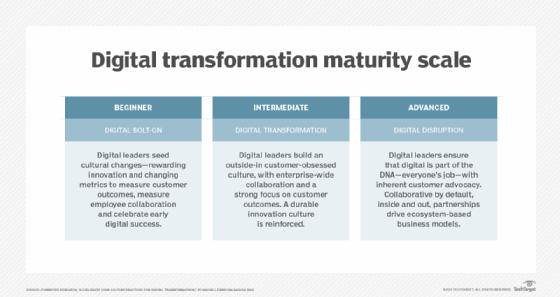 Adopting a virtualized network
Enel's Global Digital Solutions group took the lead in rolling out the new virtualized network infrastructure. Accenture managed the strategic digital transformation program, while Sirti Digital Solutions deployed the solution and oversaw the network migration. Cisco, meanwhile, contributed to the network design, which is based on its Viptela SD-WAN technology.
COVID-19 put the system to the test as employees across the globe were forced to work from home.

Valerio RomanoIntelligent cloud and engineering director, Accenture
As Enel Group replaced its static legacy infrastructure with a dynamic virtualized network, the changes were significant. The company's operational model morphed from vertical silos -- servers, network, storage -- to a transversal model, with an emphasis on application-level network services rather than lower-level hardware components, according to Bianchini.
"Enel's transformation project was highly complex," explained Valerio Romano, intelligent cloud and engineering director at Accenture. "For this level of utilization, both in the core and in branch offices at the edge, the organization deployed general-purpose servers to support the virtualized environment. This approach created challenges in assuring performance and implementation because Enel was seeking to migrate mission-critical applications to the public cloud and the migration plan was aggressive."
Short-term and long-term benefits
The companies completed the strategic digital transformation project in 18 months. Enel gained agility, shrinking the time to configure devices and deploy new services. Additionally, virtualized network infrastructure has enabled Enel to significantly reduce go-to-market times and optimize cost efficiency. They also lowered operating costs by enabling remote maintenance and automation of previously manual functions, according to the companies.
The flexibility proved especially valuable during the COVID-19 emergency, which hit Italy hard. The energy company moved its 37,000 employees from corporate offices to work from their homes, providing them the ability to access corporate applications and collaborate securely. The network management team remotely tweaked devices as necessary rather than send personnel to a site.
"COVID-19 put the system to the test as employees across the globe were forced to work from home," Romano said. "With a software-defined network, Enel is a much more flexible company, with a great reduction in network configuration times and the time needed to put in place new services."
In addition, the companies pointed to several long-term benefits that the solution offers. Enel Group may use IoT and edge computing to reduce data processing latency, thus boosting the processing capacity distributed across Italy. Enel Group is also now able to integrate innovative technologies, such as augmented and virtual reality, to reduce field technician work.