BillionPhotos.com - Fotolia
How to develop IT services for healthcare vertical opportunities
When it comes to vertical markets, healthcare offers a wealth of opportunities for MSPs. IT services providers share tips for building a healthcare-focused practice.
With its niche opportunities and heavy reliance on technology, the medical vertical market is viewed as strategic for managed services providers to operate in. However, providing IT services for healthcare organizations isn't easy.
Yet MSPs say that the efforts required, such as to meet complex regulatory demands, pay off.
Versatile, a Boston-based solution provider, "has always been drawn toward complex and challenging areas of IT," explained CEO and co-founder John Barker. As a result, Versatile acquired a healthcare IT managed and professional services company and launched an ambulatory IT healthcare practice called Versatile Healthcare Solutions in May 2018. "We really felt that technology solutions will provide the major hope for improving our nation's healthcare situation," he said.
Company officials thought it made sense to combine Versatile Healthcare Solution's expertise for working with healthcare customers with the company's more than 20 years of experience providing IT solutions and services, Barker said.
Healthcare organizations want to work with providers that have a deep-rooted understanding of the complexities of their industry, as well as their IT concerns, added Chris Pond, president of cloud services at Burwood Group, an IT consultancy and MSP. Pond said about 35% to half of Burwood's business is in the medical vertical market.
Technologies that partner firms implement for healthcare customers can improve the quality of care and responsiveness to patients and critical issues within care facilities. "That's a big issue in healthcare. You may be in IT, but the work we do can have a profound impact on people's lives -- literally," Pond said. If you don't have "an acute understanding of the impact of these technologies not being available," it can have a profound effect on a customer's ability to deliver care, he added.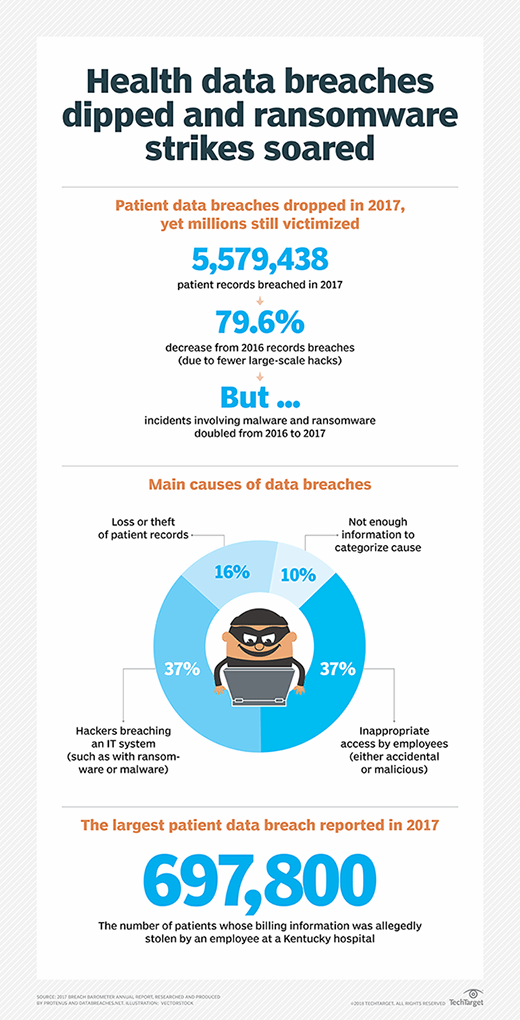 How to develop IT services for healthcare
Once Versatile made the decision to enter the medical vertical, the first step was to ensure that all the existing customers that came with the acquisition were comfortable with the transition to the new company, Barker said.
"From there, it was critical to get all of our new employees acclimated to their new company and to understand how we operated and what we brought to the table that was different," Barker said.
Although Versatile's newly acquired company and its customers viewed the acquisition as a win-win, "you still cannot discount the work involved when integrating new customers, new employees and different ways of getting things done," Barker noted.
As Versatile demonstrates, one way to start delivering IT services for healthcare customers is through a merger or acquisition. However, this requires a significant amount of work to ensure a successful integration. Despite the amount of time invested in the due diligence of a transaction of this nature, there are always "surprises" that crop up post-acquisition, which may require more time and energy than originally predicted. The lesson here is that you need to make sure that you allocate a significant amount of time for integration of new people, customers and processes to ensure a smooth transition.
One of Versatile's lessons coming out of this was that "we needed to continue the same level of effort we put in before the acquisition as we did [after] the transaction. Getting the deal done wasn't the end; it was really just the beginning."
Then, of course, there were compliance concerns to address. "One of the biggest challenges when focusing on ambulatory healthcare IT is enabling standardization and centralization in a distributed environment," said Jason Record, managing consultant at Versatile. It helped that they were adept at choosing technologies and standards over the years that make sense for their customers and demonstrating recognizable return on investment, he said.
We want our customers to be able to focus on providing care to their patients and not on troubleshooting IT issues.

Jason Recordmanaging consultant, Versatile
Ambulatory care providers with distributed sites of care "can really benefit from using an experienced healthcare IT solutions provider to leverage economies of scale for their members with solutions that would be unfeasible or too costly to implement on an individual basis," he said. These solutions include centralized antivirus and authentication services and encryption, which Record said "provide significant benefit to a distributed organization," meaning a physician's organization that has "so much sensitive data to protect and regulations like HIPAA [Health Insurance Portability and Accountability Act] to follow."
Technology systems that may be easy for a healthcare organization to implement may be daunting for an independent family practice without the right technology partner, Record added. "We want our customers to be able to focus on providing care to their patients and not on troubleshooting IT issues. Our goal is to make technology seamless for our customers by providing success-enabling solutions along with top-notch support and customer service."
It is critical to have policies and procedures in place when developing IT services for healthcare customers, Pond added. "Building a foundation from a managed services perspective, we found, was the best way to address new markets and existing markets."

Developing a HIPAA-compliant practice was not that much of a challenge, he maintained, since Burwood was already versed in following the Payment Card Industry Data Security Standard. Even though the healthcare vertical is a different industry, most of the regulatory frameworks "are fairly well-aligned," he said.
Burwood is already SOC 2-compliant, which Pond said is "probably a bigger challenge for people starting up," along with the investment it takes to build out infrastructure, including staff, monitoring and reporting tools, and redundancy and backup -- not to mention processes and procedures.
The real challenge comes in the "ability to govern and have stringent policy management and really address customer needs," he said. People may enter the medical vertical market thinking that if they purchase a monitoring tool subscription they can monitor their customer's environment. "They might get a couple of customers that way, but to get a sustainable business and create partnerships with customers, those investments really need to be made."
Where the medical vertical opportunities are

Because technology is still often viewed as cumbersome, there are enormous MSP opportunities in healthcare consolidation, Barker said.
"At the practice level, there are far too many technology variables associated with a good or bad experience," he said. "There is still a general view that healthcare workers want to focus more of their time on patient care and less on fumbling with their IT."
For example, several application providers are pushing cloud and managed IT services for healthcare customers, Barker noted, "but they want little to do with the infrastructure-related items. [Yet] those two things are completely intertwined. Being able to provide some level of end-user support that encompasses the entire end-user experience is critical."
He advised that MSPs interested in entering the healthcare market concentrate on a specific area of expertise, such as providing IT services for small medical offices, and build that practice out first before broadening their portfolio. Even with its many challenges, there are opportunities for innovative companies to solve problems and build additional business and services.
"Furthermore, it's been encouraging to see that the government is starting to embrace some of the innovative healthcare solutions, such as e-medicine, as it pertains to reimbursement, and that should further open the door for technology providers to get involved," Barker said.
Pond said Burwood is finding big opportunities in the healthcare vertical because of consolidation, "which always creates chaos, which creates opportunities for someone to help through that."
However, when consolidation happens, there are several things to think about. There tends to be a lot of disparate technologies that have to be operated separately until a provider integrates them, he said. Often, there are also a lot of employees in transition, "so depending on the path the merging organizations are taking, it can create lot of anxiety where people start leaving."
These issues need to be taken into account, while ensuring you maintain security and policy compliance, he said.