Melpomene - Fotolia
Nerdio for Azure arrives in Ingram Micro Cloud Marketplace
Nerdio's cloud transition continues with its distribution agreement with Ingram Micro, which offers Nerdio's Azure automation product for MSPs on Ingram Micro Cloud Marketplace.
Like many channel partners, Nerdio has been trying to augment its traditional business with new cloud-based solutions. That transition hit a significant milestone last month: the inking of an agreement with Ingram Micro Cloud.
The company, which has been focusing on managed service provider (MSP) management solutions for 15 years, started with break/fix services and mainly focused on on-premises virtual desktops. With public cloud gaining traction, however, the company needed to reinvent itself three years ago. Its new linchpin is Nerdio for Azure, which automates packaging, pricing, deploying and managing of Microsoft Azure virtual desktops as well as Azure IaaS.
"Many MSPs want to start selling Azure solutions but lack the technical expertise to get themselves up and running," said Pete Langas, senior director of strategic partnerships, distribution and international business at Chicago-based Nerdio.
Backing Azure sales
Nerdio supplies software so MSPs can start selling Azure offerings within a few hours. Nerdio for Azure includes a Cost Estimator tool, support for mobile apps and disaster recovery services. MSPs can customize the offering, adding domains and line-of-business applications, and importing Office 365 workloads.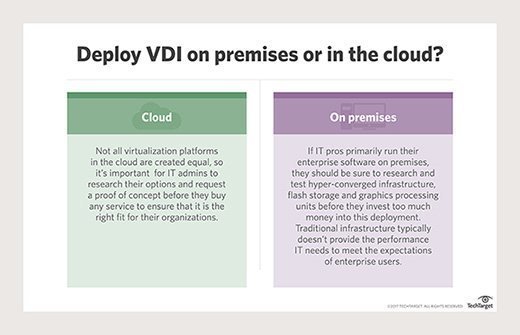 In September, Nerdio partnered with Ingram Micro Cloud to make its management tool available in the distributor's Ingram Micro Cloud Marketplace, an e-commerce platform and web store built for partners. Nerdio for Azure is now part of Azure Accelerate, Ingram Micro Cloud's platform and ecosystem designed to help cloud service providers, telecom companies, resellers and enterprises transform their legacy businesses to the cloud.
The move aids Nerdio in its own transition, which has been briskly taking shape.
"We are seeing 300% to 400% increases in our cloud revenue," Langas said. The MSP solution provider has about 150 customers using Nerdio for Azure and has been adding 10 to 15 more channel partners each month. Ingram Micro is one of the industry's largest distributors, so having the Nerdio solution in its cloud marketplace could maintain the sales momentum.
International attention
In addition, the agreement pushed Nerdio in a new direction. Traditionally, its sales have been limited to the U.S. "By working with Ingram Micro Cloud, we received inquiries from MSPs in Canada, Great Britain and Australia," Langas said. Nerdio has opened a new office in Canada and plans to further expand its operations.
Other planned changes include automating more Nerdio for Azure functions and adding support for data analytics, AI and machine learning.