beawolf - Fotolia
Partners donate technology, services to pandemic relief
IT services companies are contributing a mix of advice and cloud offerings to help research groups and other organizations battling the COVID-19 pandemic.
IT service providers are backing organizations combating the coronavirus pandemic, contributions including business advice, cloud hosting and technology for a disease surveillance system.
Partners have mobilized to donate technology and contribute expertise to research organizations and educational institutions among other groups. Cloud resources, which can be spun up quickly, are often at the heart of the technology and services being offered.
Cloud contributions
InterVision Systems, an IT service provider with headquarters in Santa Clara, Calif., and St. Louis, is partnering with Strategic Blue, a cloud costs optimization specialist, which is spearheading a fund to help COVID-19 research teams with cloud adoption. The collaboration, which also includes AWS, is called the Cloud Fund to Fight COVID-19.
InterVision's work goes beyond the cloud, however. The company's contribution includes advisory services -- "just sitting down and doing … planning work to get an idea off the ground," noted Scott Drossos, COO at InterVision.
From there, InterVision offers assistance in building cloud-based architectures that can support compute-intensive environments, such as those required to run scientific models. The company's data scientists, meanwhile, can assist with AI and machine learning technologies, Drossos added.
He said InterVision is keeping its involvement in the cloud fund open ended. The company is providing services to support a contact-tracing research program. It has also provided assistance to researchers exploring the use of machine learning for analyzing the structure of proteins in the Protein Data Bank. Another example: supporting a research team repurposing animal epidemiological models to better understand human transmission of coronavirus.
It's free computer power to help them drive workloads that help drive resolution for the pandemic.

Matt StoykaChief solutions officer, Rackspace
In another move to donate technology, Rackspace, a managed cloud provider based in San Antonio, has earmarked $10 million in free OpenStack public cloud hosting resources over the next six months for organizations engaged in COVID-19 relief. Rackspace, which co-created OpenStack a decade ago with NASA, manages what the company says is the world's largest OpenStack public cloud. The scope of Rackspace's free OpenStack initiative encompasses pharmaceutical and scientific research, healthcare, educational and nonprofit organizations, according to Rackspace.
"It's free computer power to help them drive workloads that help drive resolution for the pandemic," said Matt Stoyka, chief solutions officer at Rackspace.
Car Delivery Network, an automotive logistics company, is using Rackspace's OpenStack offer to support community organizations. Car Delivery Network has repurposed its Reach application, normally used to arrange vehicle delivery, to link people in need during the lockdown with local community groups. More than 30 community groups in the United Kingdom, and others in the U.S., are using Reach, which is hosted on Rackspace's OpenStack public cloud.
The OpenStack set-aside is one of several COVID-19-related programs Rackspace has devised. In another example, Rackspace is offering all of its current Microsoft Office 365 customers, as well as new Office 365 adopters, a six-month free trial of Microsoft Teams. Stoyka said this is the same free trial Microsoft rolled out, noting the company is also extending the offer through its partners.
Building COVID-19 portals
SADA Systems Inc., a business and technology consulting firm based in Los Angeles, is contributing a previously built application and integration skills to an infectious disease surveillance portal. SADA is partnering with HCA Healthcare and Google to build and operate the system, which aims to track the coronavirus curve at the local and regional level.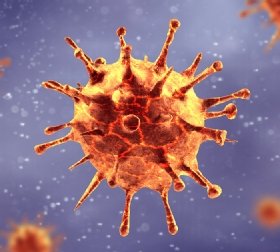 The system is built, in part, on SADA's dotMaps application, a map-based project coordination tool that SADA has repurposed to provide community- and geography-based COVID-19 data. The consulting firm is integrating dotMaps with Google's Looker data analytics platform, which includes visualization tools for creating dashboards. The disease surveillance portal is available at no cost to participating hospitals.
"We have developed with an eye to the future," said Michael Ames, senior director of healthcare and life sciences at SADA, noting the company plans to repurpose the platform to track outbreaks beyond COVID-19 as they arise.
In another coronavirus project, Insight Enterprises, an IT services and solutions provider based in Tempe, Ariz., has partnered with Vivli, a nonprofit data sharing and analytics platform, to develop a COVID-19 data sharing portal. The portal aims to encourage clinical researchers to share their trial data.
The COVID-19 research portal launched earlier this month. Insight previously supported Vivli in its 2018 rollout of a clinical trial research platform.
COVID-19 and digital learning
While InterVision supports groups researching COVID-19, the company is also keeping an eye on opportunities to advance digital learning.
Drossos has experience in that field, having previously worked for Pearson North America, a learning services company. At Pearson, Drossos began exploring continuity of teaching and learning during another disease outbreak: the 2009-2010 H1N1 influenza pandemic. H1N1 didn't result in widespread school closures, however.
COVID-19, of course, is a different story. The abrupt shift to online instruction could spark lasting change in education, Drossos suggested.
"The good news is I think digital teaching and instruction is going to advance in the span of three months more than it would in 10 years," he said. "There is no other alternative now."