Rawpixel - Fotolia
Skype-to-Teams migration revs Microsoft partner services
Microsoft partners believe organizations will be in the market for migration planning, change management and governance services as they migrate from Skype to Teams.
Skype-to-Teams migration will accelerate and fuel demand for project planning and change management services, according to Microsoft partners assessing the mid-2021 retirement of Skype for Business Online.
Microsoft last month set July 31, 2021 as the cutoff date for Skype for Business Online, a communication service. Before that announcement, Microsoft officials billed Teams as one of the top channel opportunities for Microsoft's 2020 fiscal year, with partners expecting to find work in training and governance. Microsoft partners may see that work coming earlier than expected with the end-of-life clock ticking on Skype for Business Online.
"It just accelerates the movement from Skype to Teams," said Christopher Claudio, CEO of Logically, referring to the pending retirement. Logically is a managed service provider based in Portland, Maine, that uses Teams in-house and plans to help customers with migration.
Wilmer Castro, director of learning and adoption at Vitalyst, a technology change management and software training firm based in Bala Cynwyd, Pa., said he is seeing some of his clients accelerate their Skype-to-Teams migration plans. About 10 out of 90 change management customers are "telling us we are reconsidering the timeframe we had for Teams," he said.
"I think, overall, we are seeing a huge interest from organizations in 'How do we use [Teams] internally and manage it?'" said Mark Sami, vice president of delivery management at SPR, a digital transformation agency based in Chicago.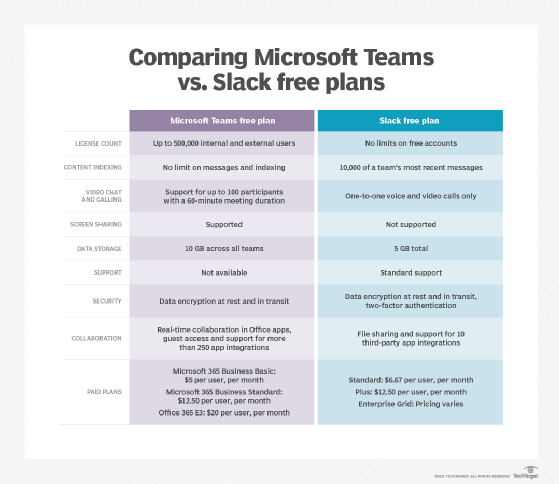 Skype-to-Teams migration planning
An organization that wants to move from Skype to Teams won't find a lot of technical obstacles blocking the path, according to Microsoft partners. But migrations will require a fair bit of planning anyway, opening consulting opportunities for channel partners.
Why the focus on planning? The need to think through a Teams migration stems from its potential reach within an enterprise. While Skype for Business Online and Teams play similar roles in calling and collaboration, Teams is a vastly different product, partners contended. Integration with SharePoint, Office 365, Power BI, Microsoft Flow and third-party applications dramatically broadens Teams' scope compared with Skype.
"Teams is more comprehensive," Claudio said. "That's why planning is more important than the actual installation."
A Teams deployment offers more than text chat and calling, becoming a "rollout of a very powerful stack of applications to solve some real business challenges," he said.
Teams may be extended to become the single interface into how an organization operates, with the exception of certain core line-of-business applications, he added.
"It's a lot more complex in terms of the rollout, because there are a lot more moving parts than Skype," Claudio said. He noted a well-planned rollout that takes the client's business requirements into consideration is a must.
Claudio said Logically works with customers to determine how they can best use the platform. The company offers a cloud readiness assessment to determine what clients should do to harness the cloud with Teams as a component as well as a Teams readiness assessment that is specific to the collaboration platform.
Change management, governance
The comparative complexity and wide influence of Teams has implications for change management as well as planning.
Teams, in contrast to a Skype deployment, will cause organizations to reconsider how they are using the full Office suite, said Steve Johnston, channel marketing manager at Vitalyst.
"You are engaging those Office solutions through Teams," he said. "It's a little more of a reorientation for users and that makes change management and the adoption piece that much more important."
Keeping pace with frequent Teams updates is another issue -- and another opening for service providers offering change management. Castro said Teams customers may see as many as 40 updates per month. Those changes vary in significance, but some have the potential to drive behavioral change, Castro said. He said organizations that deployed Teams a year ago are now finding the training, guides and videos they created then are no longer relevant in light of updates.
"People are struggling," Castro said. "We are helping them navigate … that flux of updates and pick out the ones that impact end users."
Organizations also need to consider the broader updates happening with Office and Microsoft 365, Johnston said.
Vitalyst's Active 365 Continuous Learning offering prioritizes the most important updates, facilitates communication with users so they know what the updates are and how they will affect them, and provides training and support.
Proper governance also plays a role in successful Skype-to-Teams migration. Adopters should take a hard look at any lingering problems with earlier technology deployments that will affect Teams. Roadblocks or governance issues that haven't been addressed with SharePoint migration will resurface with Teams, Castro said.
In addition, IT stakeholders need to explore the options for Teams settings and the effects they would have on the organization, Castro said. For example, a decision would need to be made on whether or not to allow external sharing via Teams.
Johnston noted a Teams governance initiative should focus on questions of security and access. The goal is to strike a balance between security and productivity. A change enablement workshop may be convened to address issues such as how to place protective "guardrails" around a Teams deployment without discouraging users.
"While some restriction is necessary to meet compliance and security requirements, it also can impact user adoption," Castro said.
Managing mixed environments
Another aspect of the Skype-to-Teams transition is the need to manage mixed environments.
Enterprises that conduct frequent inter-organizational conference calls, for instance, may have business partners that continue to use Skype. If an enterprise is working with a partner that is still on Skype and has not yet transitioned to Teams, that enterprise must keep its Skype clients installed to conduct joint-Skype meetings, according to SPR's Sami.
"The challenge is the co-existence of Teams and Skype at the same time for that transition period," he said. "Change management is going to be a key part, as with any major system overhaul."
The current lack of full-feature parity between Skype for Business Online and Teams adds to the challenge. Clients in high-security environments may need to keep Skype while they are vetting Teams' security features, Castro noted. With Skype, high-security clients would have already worked out their security concerns, employing customizations developed in cooperation with Microsoft.
The challenge is the co-existence of Teams and Skype at the same time for that transition period.

Mark SamiVice president of delivery management, SPR
"They will be forced to use Skype until they can fully launch Teams," Castro said. "That is one of the most critical pain points."
That dual-use scenario calls for plenty of user guidance. Users must be educated on when to use Teams and when to use Skype for a particular workload. A business might want use cases involving personally identifiable information or financial data, for example, to stay on Skype.
Vitalyst helps clients illustrate the intended use for each platform, "so that [user] confusion is eliminated or at least mitigated," Castro explained. The company gets the word out through training sessions, videos and guides.
Sami also emphasized the importance of "clear communication with users on when to do what" in a mixed-mode, Skype-Teams setting.
Despite the complications, customers are excited about Teams' potential, he noted. Organizations are ready to plan the rollout and asking questions about when to retire Skype and fully switch over to Teams.
"There is an eagerness for adopting Teams," Sami said.
Sticking with the Microsoft stack?
Will Microsoft's full-court press on Teams and pending Skype for Business Online retirement result in customers trading Microsoft for a competing platform?
Microsoft partners, while conceding defections are always possible, believe customers already committed to products such as Skype and Office 365 will continue down the Skype-to-Teams migration path.
"It's basically free to download and install," Claudio said.
Indeed, Teams is included as part of an Office 365 enterprise license. A free version is also independently available. That offering is limited to 300 users and lacks integration with Office 365 services and other Microsoft applications. Additional licensing is required to take advantage of the full feature set of Teams and integration with Microsoft 365, Claudio noted.
The economics, along with ease of deployment, weigh in Microsoft's favor. "It's not difficult to turn off Skype and turn on Teams," Claudio said. "I don't think [the retirement deadline] will move people away from the Microsoft stack."
Alternatives could involve a bumpier migration, according to partners.
Sami said a move from Skype to Blue Jeans or Cisco for conferencing would require a more complicated technology leap and would also involve change management issues after the migration.
"The barrier to leave is still there, even if Skype is being retired," he noted. "To move everything off of Microsoft's platform into another platform is a lot more complex than just switching from Skype to Teams."
A corporate drive for technology standards may also keep customers on Microsoft's communication and collaboration technology. Castro said CIOs and vice presidents of IT have made consolidation of the enterprise technology stack their highest priority.
So the bigger issues for enterprises facing migration may be change management, governance and getting customers to grasp Teams' potential.
"I don't think people have a full understanding, en masse, of the gravity and size and scope of what Teams can do as a core application," Claudio said.