Helder Almeida - Fotolia
Single cloud counters multi-cloud trend among MSPs
For some services providers, focusing resources on one cloud platform makes more sense than distributing resources across two or more public cloud environments.
While some partners ramp up resources to take on multi-cloud environments, others are following a different route: the single-cloud approach.
Onica, a technology consulting firm based in Santa Monica, Calif., provides one example. The company solely focuses its cloud services on AWS. Onica, an AWS Partner Network Premier Consulting Partner and Managed Service Provider, offers a range of services, including cloud adoption, application modernization, AI and machine learning, and managed cloud operations.
Tolga Tarhan, CTO at Onica, said a cloud consulting partner can slice the market in different ways. For example, a company could focus on a few specific technical areas and go broad across multiple clouds or span a range of technical areas in one cloud platform. Onica is taking the latter path with AWS.
"We think AWS is the market leader," Tarhan said. "We think they are going to continue market leadership for the foreseeable future with the momentum behind them."
Tarhan believes the addressable market for AWS product is such that Onica can expand just as much within that cloud as it could with a multi-cloud approach. He doesn't see a compelling reason to divide the 350-employee company's cloud attention.
"The company started with AWS, and we've stuck to that thesis," Tarhan said.
SADA Systems, a technology and business consultant based in Los Angeles, is also focusing on one cloud: Google Cloud Platform. The company's origins are in Google, going back to 2006, but it eventually added a Microsoft practice. SADA sold its Microsoft business to Core BTS, an Indianapolis-based managed service provider, in March 2019.
At the time of the sale, Tony Safoian, CEO at SADA, said "we wanted to give our full attention and resources to a single practice."
Safoian, in a recent follow-up interview, said the decision to divest its Microsoft business to focus on Google has boosted the company's recruitment efforts. The company has been able to bring on board ex-Googlers such as Miles Ward, SADA's CTO, and Scott Jenson, SADA's director of enterprise accounts. Those hires "would not have been possible in an environment where we were a multi-cloud provider," Safoian said. SADA has also been able to roll out an investment methodology designed to match Google's in terms of structure and strategy, he added.
SADA anticipates its Google Cloud Platform business will grow more than 400% in 2019, Safoian said.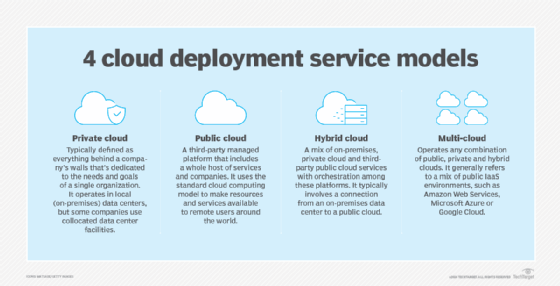 Downside to the single cloud?
Single-cloud proponents say their companies benefit from in-depth attention to one cloud and its many and varied services. But could they be losing out on business as customers adopt more than one platform?
Jeff Kaplan, managing director at THINKstrategies, a cloud advisory firm in Rockport, Mass., said he believes organizations should capitalize on the growing array of cloud services to take advantage of the functional, cost, customer services and other benefits of the competitive marketplace. Based on that premise, Kaplan said consulting firms with expertise and experience across various cloud platforms will be in a better position to satisfy customers' multi-cloud needs.
The more you are committed to one cloud environment, the better pricing you get.

Tolga TarhanCTO, Onica
"As the cloud consulting marketplace becomes more competitive, the ability to assess, integrate and manage across multi-cloud environments will become a key differentiation factor," Kaplan added.
Flexera's 2019 State of the Cloud Report, which polled 786 technical professionals, found that respondents are running 3.4 public and private clouds and are experimenting with 1.5 additional clouds. The anticipation of multi-cloud customers has influenced consulting firms to expand their cloud reach, sometimes through acquisition.
Making use of scale
But Tarhan said he hasn't seen customers pursing multiple clouds. Instead, they tend to commit to a single cloud and do a "deep dive" into that ecosystem, he noted. Working with one cloud provider, such as AWS, provides economic benefits.
"The main leverage is actually in scale, so the formula if pretty predictable," Tarhan said. "The more you are committed to one cloud environment, the better pricing you get."