IBM ecosystem strategy focuses on business model variety
At IBM PartnerWorld 2018, IBM's channel chief highlighted the company's commitment to support a variety of partner business models as it builds out the IBM ecosystem.
LAS VEGAS -- IBM has doubled down on its mission to build out a broad ecosystem capable of accommodating a variety of partner business models.
IBM devoted the past year to pursuing an ecosystem strategy that lets traditional IBM business partners transform their businesses while welcoming more cutting-edge partners into the fold. Under John Teltsch, general manager of global IBM business partners, IBM has ramped up its initiatives to fuel the ecosystem's growth, including consolidating and simplifying partner incentives and lowering the barrier for new partners.
At IBM PartnerWorld 2018 this week, Teltsch attributed the transformation of the IBM ecosystem strategy to three catalysts. First, he said the vendor has received ample feedback from current partners that IBM must change how it works with the channel and update its partnering practices. Additionally, the IBM ecosystem strategy recognizes that digital transformation is dramatically altering market opportunities, he said. He cited an IDC study predicting that enterprises will spend $1.7 trillion on technology and related services to implement and manage digital initiatives by the end of 2019. Meanwhile, spending on cloud services, cloud-enabled hardware and software will more than double to more than $530 billion by 2021, he added. The third catalyst is IBM's own transformation over the last three to four years with its focus around technologies such as AI, cloud, security and data.
"We, across the ecosystem, must transform and leverage these new market opportunities," he said. "IBM is transforming, the ecosystem is transforming, the marketplace is transforming -- thus, we need to transform inside our ecosystem."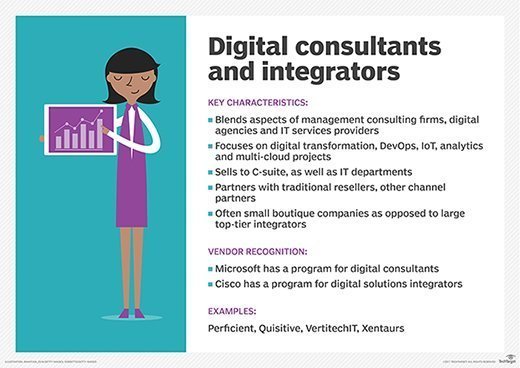 IBM ecosystem strategy seeks flexibility
Key to the channel-focused IBM ecosystem strategy is how IBM is looking to engage partners. Teltsch described the IBM channel strategy as more flexible, letting partners "mix and match" IBM partner offerings to best serve their business needs.
"We now have the ability for a partner to be a traditional core reseller or they can be an embed partner or they can be a SaaS [software as a service] partner," Teltsch said at IBM PartnerWorld 2018. "We have never had that flexibility before. Now we have contracts that you can be whatever you want."
IBM is transforming, the ecosystem is transforming, the marketplace is transforming -- thus, we need to transform inside our ecosystem.

John Teltschgeneral manager of global business partners, IBM
To help partners launch new business models, IBM expanded its SaaS trials, sandboxes, IBM Cloud credits and development assistance for building solutions on IBM technology. IBM said it will also continue enhancing its market development funds to support partners that add skills in digital marketing and other areas.
With the IBM ecosystem expanding and accommodating a range of business models, such as traditional-type IBM business partners and next-generation companies, Teltsch doesn't see problematic competition between those types. "I think you will start seeing more competition, but a lot of these partners are very niche oriented. An IoT partner is not really going to compete on security," he said.
Teltsch added that he does see the IBM ecosystem presenting a rich opportunity for channel firms to partner with each other and work with their respective capabilities.
Resources launched at IBM PartnerWorld 2018
Other partner resources highlighted at IBM PartnerWorld 2018 included the following:
Watson Build 2.0, the second iteration of IBM's contest for partners to develop AI skills and build working prototypes of Watson-based products on the IBM Cloud.
A digital self-service platform for partners that build and sell solutions with integrated IBM technology. Through the platform, partners can access technical support, prebuilt code patterns and educational courses. When partners complete their embedded solutions, IBM will list their solutions on the IBM Marketplace. IBM said it is incentivizing partners to start building with IBM Cloud, AI and data with promotional offers that include 10 terabytes of IBM Cloud Object Storage, 100,000 conversations using Watson Assistant and $50,000 in migration services for partners that migrate $20,000 per month in workloads from a competitor's cloud.
New customer segmentation. In 2018, Teltsch said the top 900 accounts globally will be led by IBM; the enterprise sector -- about 14,000 accounts -- will be co-led with IBM business partners; and the commercial segment -- 170,000 clients and white space -- will be owned by IBM's partner organization. Additionally, IBM is removing commissions "for IBM sellers that sell direct. If they don't leverage the partner, they don't earn commissions and they don't retire quota," Teltsch said. "We have also deployed compensation plans to drive collaboration between our reps and [partner] reps to ensure [partner] success," he added.
During an IBM PartnerWorld 2018 press session, Mark Wyllie, CEO of Flagship Solutions Group, a provider of IBM products, managed services and cloud offerings in Boca Raton, Fla., evaluated the renewed IBM ecosystem of the past 12 months. "I am going to put it under the heading of 'It's all a good start,'" he said. "There has been a lot of progress made in the last year. I think the challenge is the ball keeps moving. ... And I do think from a strategic perspective, IBM has figured that out."