darren whittingham - Fotolia
IBM partnership model adapts to modern channel businesses
Under the renewed IBM partnership approach, IBM wants to attract a new generation of partners while forming tighter alliances with traditional partners.
IBM has tasked itself with refocusing its channel strategy to reflect the modern challenges facing IBM business partners. The revised IBM partnership approach also looks to push indirect business activities to outpace its internal business growth.
The vendor last week introduced an ecosystem model to benefit its traditional channel base, while simultaneously encouraging partnerships with more cutting-edge players in the market, such as ISVs, developers, managed service providers and cloud services providers. The revamped IBM partnership strategy streamlines benefits, tools and programs to better engage, enable and incentivize partners.
Partners will soon find it easier and faster to do business with IBM, including business around software-as-a-service offerings, IBM said. IBM also revised its rules of engagement and said it would shift more accounts to partner coverage.
"IBM has spent the last several years transforming everything about [itself] from a hardware ... a software and a services [perspective]. We know it has become very clear that the ecosystem (both our core channel partners and the new ecosystem that we are going after this year) ... is requiring us to change," said John Teltsch, general manager of global IBM business partners.
IBM currently works with about 160,000 partners worldwide. Over the past several years, the company has transformed itself from hardware-focused vendor to embrace software, services and cloud computing. The transition has included a heavy investment in cognitive computing, an area that IBM has urged partners to incorporate into their offerings.
With this latest shift in IBM partnership strategy, the company has set its sights on even greater market dominance in a range of technology categories.
"The growth they are looking to get is huge," said Steve White, program vice president of channels and alliances at IDC.
Adapting to digital disruption
As we continue to move more of our hardware and software to 'as a service' type offerings ... we need to leverage this new ecosystem and our core set of partners as they evolve and change their businesses.

John Teltschgeneral manager of global IBM business partners
Teltsch said the revamped strategy recognizes the changes that digital transformation has wrought on customers and IBM business partners alike. "We need to adjust how we engage our partners, as the digital disruption continues to impact every part of our clients, our partners and our distributors' way of going to market," he said. "As we continue to move more of our hardware and software to 'as a service' type offerings ... we need to leverage this new ecosystem and our core set of partners as they evolve and change their businesses."
Although firmly committed to expanding the IBM partnership ecosystem, Teltsch acknowledged that executing the new strategy has its challenges.
For one thing, IBM must evolve internally to help its traditional partners adopt modern business models. For example, Teltsch said, many of IBM's hardware partners are moving from selling solely hardware to offering managed services. "We have a lot of partners that are looking for our help as they transform their own businesses and modernize themselves into this digital world. As we are changing internally ... we are helping [partners globally] modernize themselves," he said.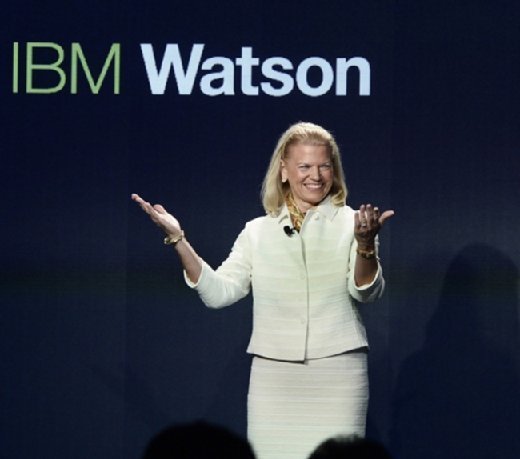 IBM to lower barrier of entry for new partners
Another challenge IBM faces is changing how it brings new IBM business partners into the fold. Teltsch said he aims to lower the barrier of entry, especially for "the new generation of partners ... that don't traditionally think of IBM today, or think of IBM as too large, too complex [and] not really approachable."
"We have to simplify and lower the barrier of entry for all of [the] new partners, as well as our existing core partners to come into IBM," he added.
To help address these challenges, IBM plans to adjust its tools, certifications, systems and contracts, Teltsch said. Additionally, the vendor will continue building out its digital capabilities to better meet the needs of core partners and the expanding IBM ecosystem.
White said he thinks IBM is trying to do the right thing through its channel refocus, yet he noted that IBM's massive size makes for a complex shift. However, partners will likely appreciate the clarity added to the IBM partnership strategy, channel strategy, he said.
According to Teltsch, the new ecosystem strategy is slated to go into effect April 10.