New tool offers Cisco resellers digital transformation help
Cisco Digital Navigator, a digital transformation methodology, aims to help Cisco resellers build digital businesses and facilitate partnering with digital solutions integrators.
Cisco recently launched an online digital transformation methodology that aims to help Cisco resellers create new business models, while also providing a mechanism for partnering with digital solutions integrators, ISVs and training firms.
The tool, Cisco Digital Navigator, has been piloted with about 70 Cisco partners over the last year and made its debut at Cisco Partner Summit 2018 in November. Cisco Digital Navigator is available to Cisco partners at all channel program tiers. Cisco has put incentives and programs in place to encourage partners to digitally transform. And the new tool offers guidance to Cisco resellers on how to accomplish that.
"We want to make sure we are always answering the question of 'how,'" said Andres Sintes, global senior director of IoT and digital transformation at Cisco.
Cisco's digital transformation methodology prompts Cisco resellers through a series of questions to assess their digital business readiness. From there, the tool provides recommendations on how to build a digital business. Those recommendations include specific training programs and ecosystem partners that can help fill in the digital gaps.
Those ecosystem partners include digital solutions integrators, or DSIs.
"A lot of partners enjoy working with the DSIs, because the DSI is a smaller, more niche integrator and not competing with the ... resellers," Sintes said. He said the DSIs -- which he described as "mini-Accentures" -- often focus on a particular industry or application.
We want to make sure we are always answering the question of 'how.'

Andres Sintesglobal senior director of IoT and digital transformation at Cisco
DSIs can help Cisco resellers accelerate digital transformation, enable them to sell into accounts and provide a full, end-to-end solution, Sintes said.
While Cisco resellers tap DSIs for industry- or application-specific skills, DSIs can partner to gain product resale capabilities. DSIs and other digital consulting firms may recommend technology, but not necessarily resell products.
A Cisco blog post, meanwhile, said its digital transformation methodology can assist channel partners in such areas as business-outcome-oriented selling, consulting, software development and integration, lifecycle and managed services, and multipartner joint go-to-market strategy alignment.
Cisco Digital Navigator feeds into the company's "perform and transform" initiative, discussed at Cisco Partner Summit 2018. With perform and transform, Cisco plans to support partners' daily business, while helping them build toward new business opportunities.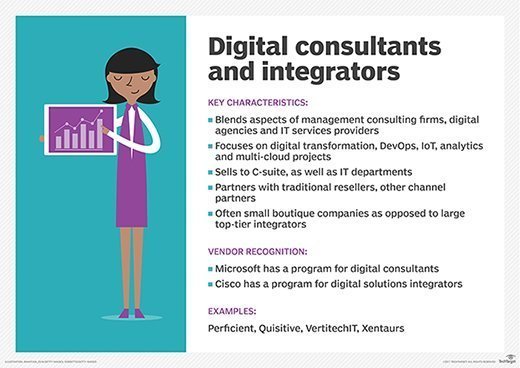 Partners gain bigger security ecosystem in Arctic Wolf deal
Channel partners will have access to a wider range of security offerings in light of Arctic Wolf Networks' acquisition of RootSecure.
The transaction brings together Arctic Wolf's security-operations-center-as-a- service offering with RootSecure's vulnerability assessment products. Arctic Wolf is based in Sunnyvale, Calif., while RootSecure has its headquarters in Waterloo, Ont.
Brian NeSmith, CEO at Arctic Wolf, said his company focuses on continuous monitoring and breach detection, while RootSecure specializes in the adjacent and related segment of risk management.
"We view it as a broader ecosystem," NeSmith said.
Both Arctic Wolf and RootSecure work with channel partners. Arctic Wolf partners with managed service providers (MSPs) and resellers, while RootSecure partners with resellers. NeSmith said Arctic Wolf partners are now able to sell RootSecure's products, while RootSecure partners can offer Arctic Wolf's SOC as a service.
"We will do enablement, so [partners] know how to sell and position" the security offerings, NeSmith said.
Over time, Arctic Wolf will convert RootSecure's vulnerability assessment and risk management product into a full service. Arctic Wolf sells its SOC-as-a-service offering through what NeSmith described as a "concierge service model." In that approach, Arctic Wolf provides a team of security engineers to work with each customer. NeSmith said Arctic Wolf will look to integrate RootSecure into its concierge service model, but noted the RootSecure and Arctic Wolf offerings will also be sold separately.
Kaseya: Cybersecurity, compliance the No. 1 growth area for MSPs
Security and compliance will be a top concern among SMBs in 2019, according to IT management software vendor Kaseya.
Mike Puglia, Kaseya's chief product officer, said major data breaches and the publicity surrounding them are pressuring lawmakers to introduce more regulations and greater enforcement. Regulatory fines, he said, are reaching every supplier, including SMBs.
"The SMBs are now totally leveraging technology to run their businesses. And they have a lot of data on customers that formerly ... was all just physically written down," he said.
According to Puglia, Kaseya this year has looked to expand its portfolio and help its MSP users meet their SMB customers' cybersecurity challenges. He pointed to Kaseya's 2018 acquisitions of backup vendor Unitrends, as well as RapidFire Tools, a security and compliance software company, as examples of how Kaseya is growing its MSP platform.
"We have made a number of investments and will continue to make more" in 2019, he said.
Other news
Two IT services firms announced new cloud partner program designations. Wipro Ltd. said it has obtained Cloud Elite status in the Oracle PartnerNetwork Cloud Program. Anexinet Corp., meanwhile, said it has been accepted into AWS' Service Delivery Partner Program.
Silverline, a Salesforce Platinum consulting firm based in New York, has appointed Geoff Merrick as the senior vice president and general manager of financial services. Merrick was previously a partner at Cloud Sherpas, a cloud consultancy Accenture acquired in 2015.
Industry association CompTIA unveiled a digital badging program for CompTIA certification holders. The digital representation of CompTIA certifications makes it easier for IT professionals to manage, share and verify credentials, according to the organization.
Distributor Avnet revealed it will expand its IoT capabilities with the purchase of artificial intelligence player Softweb Solutions. Headquartered in Plano, Texas, Softweb provides products for IoT applications and systems. The acquisition is expected to close by the end of the month, according to Avnet.
Comodo rolled out a new managed detection and response (MDR) offering that's available to channel partners. Designed for customers in the SMB, state and local government, and education markets, Comodo cWatch MDR combines security information and event management and SOC as a service, the vendor said.
Also in cybersecurity news, Bitdefender said it expanded its partner offerings with a new security service. GravityZone Managed Endpoint Detection and Response provides threat monitoring, automated alerting and alert analysis, Bitdefender said.
CloudBerry, a company that makes cloud backup software for MSPs, has launched MSP Voice, a tech podcast. The weekly podcast is hosted by Doug Hazelman, vice president of technical marketing at CloudBerry Lab.
Tim Curran, CEO at the Global Technology Distribution Council, is retiring in January 2019. Kavita May, the council's senior vice president of planning and operations, will "assume interim leadership responsibilities," the organization said.
BitTitan, a managed services automation company, named Tony Rummans as its vice president of global sales. Rummans comes to BitTitan from cloud company ProQuest.
Avant Communications, a master agent and channel sales enablement company based in Chicago, is partnering with Alert Logic. The arrangement lets Avant's network of trusted advisers resell Alert Logic's threat management offering.
Market Share is a news roundup published every Friday.