Fotolia
MDR services company taps MSPs as partners
Pondurance, an MDR services provider, has unveiled a partner program, targeting managed service providers in a market forecast to grow rapidly over the next few years.
Pondurance, an Indianapolis-based cybersecurity company, aims to build a nationwide network of $10 million-plus managed service providers to offer its managed detection and response, or MDR, services.
The company this week launched a partner program for managed service providers (MSPs) in the fast-growing MDR services space. Technavio, a market research firm, forecast the MDR market to grow at more than 23% through 2022. MarketsandMarkets pegged the growth rate at 31.6% during that time span and predicted global MDR services spend will reach $1.7 billion by 2022.
Pondurance's MDR service lets MSP partners tap the company's security analysts who provide threat hunting capabilities, along with threat identification and remediation. Participating MSPs can also expand their offerings with Pondurance's consulting services. Service providers can resell the cybersecurity company's services or refer customers to Pondurance.
Partner plans
Pondurance, which has worked with service providers on an ad hoc basis for a few years, has signed four MSPs to its new formal partner program. Mike Childs, sales operations manager at Pondurance, said the company plans to grow that roster to 12 partners by the end of 2019. He said the company will look to develop relationships with MSPs in geographic regions across the country.
Childs said the company wants partners that generate business of $10 million or more per year, have a strong client base, and focus on midsize and larger customers -- a segment that coincides with Pondurance's market focus.
"Hackers are moving down market, and there has been a move toward using ransomware in order to monetize their efforts," Childs said. "Companies in those midmarkets ... don't have the resources from a money standpoint or a people standpoint to protect themselves from that sort of activity."
Those resource constraints are driving the demand for MDR services, Childs added.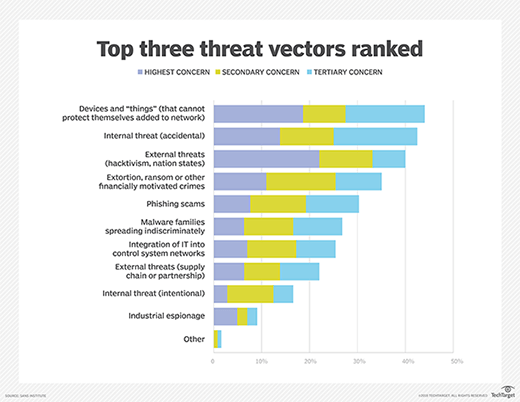 Adding cybersecurity services
The demand for cybersecurity compels MSPs to find ways to deliver such services to their clients. The task of launching a security practice, however, is often arduous. MSPs must cultivate security expertise in-house or bring on hard-to-find security talent via hiring or acquisition.
Hackers are moving down market, and there has been a move toward using ransomware in order to monetize their efforts.

Mike ChildsSales operations manager at Pondurance
The difficulty of building a security practice motivated Advanticom, an MSP based in Monroeville, Pa., to find a partner. Brian Conboy, president of Advanticom, said managed services such as monitoring and patching are moderately complex, but security involves a higher level of complexity.
"It is a business you don't want to learn on the job, and many MSPs getting into the business are trying to learn on the job," he noted. "[Cybersecurity] is an adjacent business to managed services, but it is not something to be an amateur in and try to grow your maturity in."
Advanticom, one of Pondurance's four initial partners, has a referral and reseller relationship with the company. The MSP refers clients to Pondurance when customers require a large security engagement with numerous services, Conboy explained. Advanticom bundles Pondurance's services into its own offerings when customers need only a handful of security services.
Advanticom has embarked on a collaborative, go-to-market strategy with Pondurance, as its customers face constant probing and, in some cases, attacks from cybercriminals, Conboy said. Customers, he noted, are beginning to struggle with the complexity of network and system monitoring, patch management and other security chores.
Cygilant, AT&T partner for MDR services
Cygilant Inc., a managed security services provider (MSSP) based in Boston, this week joined the AT&T Cybersecurity Partner Program.
The MSSP, which targets midsize organizations, aims to help AlienVault USM Anywhere customers with managed security services. In February 2019, AT&T Cybersecurity Consulting, AT&T Managed Security Services and AlienVault, which AT&T acquired in August 2018, were combined to form AT&T Cybersecurity.
Cygilant brings its security-operations-center-as-a-service offering and SOCVue platform to the AT&T Cybersecurity partnership, providing MDR services.
What's next?
Childs said Pondurance is in the process of "productizing" the tool sets its analysts use to deliver security services. MSPs will be able to use the company's tools if they wish to offer their own services, priced to clients on a per-seat basis, he said.
Pondurance will also roll out a sales training curriculum for partners and, following that, a technical training track. Childs said partners can look for those developments sometime in mid- to late 2020. In the meantime, Pondurance's sales teams and technical staff will handle partner training.