Share this item with your network:
Defending the digital infrastructure

freshidea - Fotolia
Start redrawing your identity and access management roadmap
Securing enterprise systems and information requires an IAM roadmap that helps you identify effective policy, technology and tools.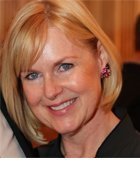 By
Retro can be fun, but when it comes to roadmaps, you want the latest in GPS technology. And if new tech is best for secure trip planning, it's doubly useful for keeping your enterprise systems and data secure. A key tool for reaching a secure destination is an up-to-date identity and access management roadmap that helps you set the best policy and obtain the best tools for your enterprise.
An effective IAM roadmap will present a clear view of the likely threats to your enterprise and will count on forethought from you and your infosec team. That requires that you understand the major changes sweeping the world of IT, from shadow IT to mobility to the internet of things and beyond. It also requires knowledge of the IAM market, especially the spread of cloud-based services, from "establishment" players like Microsoft and Oracle to the new generation of companies like Ping Identity and Okta.
Consider this April 2017 Insider Edition quarterly supplement to Information Security magazine as your tool to redrawing your identity and access management roadmap. In the articles that follow, our experts look at the difficulties in creating strong authentication systems, tackle IAM policy assessment and zero in on how the IAM market is changing. Our hope is that this publication will get you launched on planning your own journey to greater IT security. Use it to perfect your current IAM strategy, formulate or improve policies, and identify what new tools you might need to get your team revved up and ready to go.
Next Steps
Get more insights on managing identity and access control
Read more on why IAM is so central to the future of data security
How identity as a service eases the work of IT admins
Learn more about why IAM is fundamental to security
This was last published in
April 2017
Dig Deeper on Identity and access management