Share this item with your network:
Building the infrastructure for the changing face of IT

SSilver - Fotolia
Consolidating overlapping tools for enterprise collaboration
Tools for enterprise collaboration are most effective when users work on the same platform. Consider these best practices to consolidate overlapping features.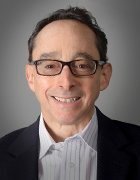 By
Before tools for enterprise collaboration were mainstream, employees largely used stand-alone applications like telephony, email, messaging and chat applications, and video and audio conferencing. That was the norm in the absence of a single collaborative environment. While there were natural inefficiencies in cost and workflows, employees were reasonably productive, and they were not clamoring for more efficient collaboration tools.
But the ongoing availability of new communications tools and features -- many of which are free on the internet -- offers end users multiple options to choose from, which can lead to overlapping features. If anything, this is making collaboration more challenging.
With so much duplication among communications tools, IT needs a plan, especially if companies want to deploy unified communications (UC) to improve collaboration across the enterprise.
How to consolidate tools for enterprise collaboration
The value proposition for UC has always been difficult to articulate, mainly because it doesn't solve a specific problem or replace a tool already in use. Employees already use multiple tools for enterprise collaboration. So the starting point for UC is to consolidate them into a unified environment and provide a more effective way to use those applications.
Furthermore, UC can be the impetus for end users to stop using multiple versions of one communications tool -- chat programs, for example -- and use only the version that integrates seamlessly with all the other UC applications used to collaborate. This integration is really the foundation of UC's value proposition, so understanding the rationale is essential when building a business case. If your organization is analyzing a UC strategy, check out the following benefits and challenges of moving to an integrated unified communications system.
Collaboration tool consolidation
Consolidating collaboration tools has pros and cons. Consider the following:
Pros:
Common interface. Smoother workflows come with everyone using the same tools with a common interface.
Cost-efficient. Consolidated tools features are easier and more cost-efficient for IT to manage.
Easier management. Consolidation provides streamlined app management, security and OS compatibility.
Consistent experience. Consistent user experience better supports remote workers.
Cons:
Complexity. Complex UC platforms reduce employee use, drive workarounds.
ROI vs. total cost of ownership. Hard-dollar savings rarely support UC business case; it's difficult to prove app consolidation savings.
End-user adoption. Employees need to see a clear benefit to collaboration app, or they won't embrace it.
Best collaboration consolidation practices
Your initial objective will be to consolidate the use of stand-alone applications into a common platform, and, from there, the benefits should emerge quickly. By providing a better collaboration experience, end users will have less reason to keep using multiple forms of the same application, thus streamlining both their desktops and network demands. Consider these high-level strategies:
Ensure the tools for enterprise collaboration are easy to use. Without that, established employee patterns will be hard to change, and, most likely, staff will keep using the same mix of multiple applications that aren't integrated. Test different vendor platforms with a cross-section of employees before purchasing.
IT should drive the move away from consumer-grade applications because lower-quality features and potential security risks could be detrimental to the enterprise.
Messaging to employees should focus on the idea that they will have better collaboration results when everyone is using the same set of applications and only one form of each. To reinforce this, vendors should be able to provide case studies from successful UC deployments.
Identify employees to champion the use of UC across the organization. One driver that should resonate with employees is the flexibility of UC, especially for customizing the applications. Once the user experience has been customized, employees will have less reason to use other variations of each application.
Gamification represents a different approach that may be well-received. With a bit of creativity, employees might find this to be an intuitive way to adopt the UC model, track success metrics for working more efficiently and perhaps even earn rewards for streamlining the use of multiple applications. For the IT department, this could provide some cool cachet to show it speaks the business language.
Vendor flexibility
Perhaps the best validation of this consolidation trend comes from the enterprise collaboration vendors, and how they're adapting to changing market conditions. Vendors have shifted their value proposition focus away from cost savings, which was always dubious, to the ability of UC to impact business outcomes. They have learned that strategic business value is a better selling point with management than everyday cost reduction. When deployed properly, UC can really deliver.
With that in mind, vendors have diversified their offerings to address various scenarios for businesses. In more static settings where telephony and email are the dominant applications, conventional UC products tend to work best. In more digital-friendly environments, however, especially mobile ones, conventional tools for enterprise collaboration have been jettisoned in favor of messaging and video-centric applications. Both types of offerings operate on the same principle of unifying applications into a common environment, but the mix will be different for each.
This is an important strategy for vendors to differentiate, as they know that tools for enterprise collaboration don't fit a one-size-fits-all model. Not only do they need to provide the right offering for each customer, but they want employees to use their applications to the fullest extent possible so customers have less reason to use similar offerings from their competitors.
Dig Deeper on Team collaboration software