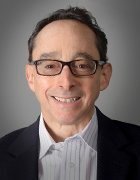 Jon Arnold
Principal of J Arnold & Associates
Jon Arnold is principal of J Arnold & Associates, an independent analyst providing thought leadership and go-to-market counsel with a focus on the business-level effect of communications technology on digital transformation. Core areas of expertise include unified communications, collaboration, team messaging, cloud services, AI, automatic speech recognition, future of work, contact centers, customer experience, video, VoIP and social media.
He has been consulting in many of these areas since 2001, starting as an analyst at Frost & Sullivan, and his independent practice was founded in 2005. JAA is based in Toronto, Ontario, and serves clients across North America and in Europe.
Jon's thought leadership can be followed on his widely-read JAA's Analyst Blog, along with daily commentary on Twitter and LinkedIn. In addition, Jon produces a monthly podcast, Watch This Space, which is a regular feature in his monthly newsletter, JAA's Communications and Collaboration Review.
His thought leadership is also regularly published across the communications industry, including BCStrategies, Ziff Davis B2B, TechTarget and No Jitter. Additionally, Jon is a long-serving council member with the Gerson Lehrman Group and speaks regularly at industry events.
He is frequently cited in trade press and mainstream business press, serves as an advisor to emerging technology/telecom companies and is a member of the U.S.-based SCTC. In 2019, he served as a judge for the Voice Summit 2019 Awards and has been a Best in Biz Awards International judge since 2016. Also in 2019, Jon was named a "Top 50 Unified Comms Influencer" and a "Top 30 Contact Center Influencer".
Jon Arnold's Most Recent Content