Fotolia
Avaya delivers cloud workforce management for contact center
Users of Avaya's contact center platforms now have access to cloud workforce management software through the vendor's partnership with Verint.
Avaya and Verint have begun offering cloud workforce management software for Avaya contact centers. The release is an unremarkable but essential step for Avaya as it starts what will be a yearslong process of moving contact center customers to the cloud.
Avaya has partnered with Verint to provide workforce management for 15 years. Avaya's contact center customers previously had no choice but to host that product in their data centers. The two vendors are now delivering the same capabilities from the cloud.
Workforce engagement software helps businesses monitor contact center agents by recording calls and desktop screens. It also typically assists in predicting when customer inquiries will be at their peak and schedule agents accordingly.
Avaya said the new cloud product, Avaya IX Workforce Engagement, would also help business improve the quality of agents by automatically scoring recorded conversations with customers and by scheduling and tracking coaching sessions based on those scores.
Avaya offers four packages, each with different combinations of these features. Businesses can pay extra for a customer feedback survey system and for a speech analytics platform that mines recorded calls for trends and abnormalities.
The move appears part of Avaya's initiative to revitalize its product portfolio, said Sebastián Menutti, analyst at Frost & Sullivan.
"Many organizations are looking to the benefits derived from cloud-based deployments, such as an Opex-based consumption model, flexibility and speed of deployment," he said. "For those organizations, Avaya now can offer their full [workforce engagement management] capabilities attached with the benefits of the cloud."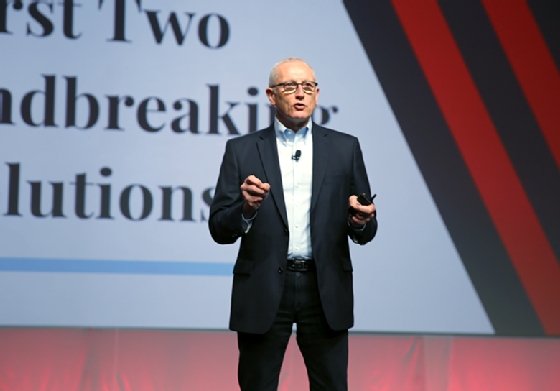 Genesys, a rival of Avaya in the contact center market, announced it had upgraded its cloud workforce engagement product with new AI tools in November. In particular, Genesys said it had developed a new forecasting and scheduling algorithm that was faster and more accurate than its previous product.
Genesys, Cisco and other contact center vendors have stepped up efforts to steal customers from Avaya in recent years amid Avaya's financial struggles, which culminated in a bankruptcy filing in early 2017. However, Avaya posted decent financials this year, including growth in its contact center businesses.
Avaya launched the new cloud workforce management system with Verint at its annual Engage user conference in Austin, Texas. The name of the product is part of a broader rebranding of Avaya's on-premises and cloud portfolio as Avaya Intelligent Xperiences, or Avaya IX.
Avaya is a market leader with 5.5 million contact center seats. But the vendor is still in the early stages of building out its cloud portfolio. The public-cloud contact center platform it acquired from Spoken Communications has just 42,000 seats.
Avaya will support deployments of its workforce management product in public and private clouds or a hybrid environment that mixes on-premises and cloud technologies.