VMware is a virtualization and cloud computing software provider based in Palo Alto, Calif. Founded in 1998, VMware is a subsidiary of Dell Technologies. EMC Corporation originally acquired VMware in 2004; EMC was later acquired by Dell Technologies in 2016. VMware bases its virtualization technologies on its bare-metal hypervisor ESX/ESXi in x86 architecture.
With VMware server virtualization, a hypervisor is installed on the physical server to allow for multiple virtual machines (VMs) to run on the same physical server. Each VM can run its own operating system (OS), which means multiple OSes can run on one physical server. All the VMs on the same physical server share resources, such as networking and RAM. In 2019, VMware added support to its hypervisor to run containerized workloads in a Kubernetes cluster in a similar way. These types of workloads can be managed by the infrastructure team in the same way as virtual machines and the DevOps teams can deploy containers as they were used to.
Diane Greene, Scott Devine, Mendel Rosenblum, Edward Wang and Edouard Bugnion founded VMware, which launched its first product -- VMware Workstation -- in 1999. The company released its second product, VMware ESX in 2001.
VMware's current CEO is Patrick Gelsinger, appointed in 2012.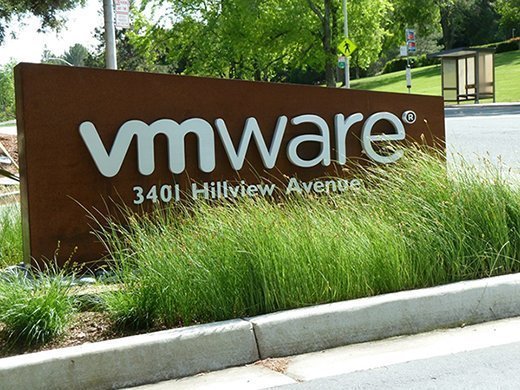 Data center and cloud infrastructure
VMware vSphere is VMware's suite of virtualization products. VMware vSphere, known as VMware Infrastructure prior to 2009, includes the following:
As of April 2018, the most current version is vSphere 6.7, which is available in three editions: Standard, Enterprise Plus and Platinum. There are also two three-server kits targeted toward small and medium-sized businesses named vSphere Essentials and Essentials Plus.
With VMware Cloud on AWS, customers can run a cluster of vSphere hosts with vSAN and NSX in an Amazon data center and run their workloads there while in the meantime manage them with their well-known VMware tools and skills.
Networking and security
VMware NSX is a virtual networking and security software offering created when VMware acquired Nicera in 2012. NSX allows an admin to virtualize network components, enabling them to develop, deploy and configure virtual networks and switches through software rather than hardware. A software layer sits on top of the hypervisor to allow an administrator to divide a physical network into multiple virtual networks.
With the latest release of the product, NSX-T Data Center, network virtualization can be added to both ESXi and KVM as hypervisors, as well as to bare-metal servers. Also containerized workloads in a Kubernetes cluster can be virtualized and protected. NSX-T Data Center also offers Network Function Virtualization, with which functions such as a firewall, load balancer and VPN, can be run in the virtualization software stack.
VMware vRealize Network Insight is a network operations management tool that enables an admin to plan microsegmentation and check on the health of VMware NSX. VRealize Network Insight relies on technology from VMware's acquisition of Arkin in 2016. VRealize Network Insight collects information from the NSX Manager. It also displays errors in its user interface, which helps troubleshoot an NSX environment.
SDDC platform
VMware Cloud Foundation is an integrated software stack that bundles vSphere, VMware vSAN and VMware NSX into a single platform through the SDDC Manager. An admin can deploy the bundle on premises as a private cloud or run it as a service within a public cloud. An administrator can provision an application immediately without having to wait for network or storage.
Storage and availability
VMware vSAN is a software-based storage feature that is built into the ESXi hypervisor and integrated with vSphere; it pools disk space from multiple ESXi hosts and provisions it via smart policies, such as protection limits, thin provisioning and erasure coding. It integrates with vSphere High Availability to offer increased compute and storage availability.
VMware Site Recovery Manager (SRM) is a disaster recovery management product that allows an administrator to create recovery plans that are automatically executed in case of a failure. Site Recovery Manager allows admins to automatically orchestrate the failover and failback of VMs. SRM also integrates with NSX to preserve network and security policies on migrated VMs.
VMware vCloud NFV is a network functions virtualization platform that enables a service provider to run network functions as virtualized applications from different vendors. NFV provides the same benefits of virtualization and cloud to a communications service provider that previously relied on hardware.
Cloud management platform
The vRealize Suite is a group of software that allows a user to create and manage hybrid clouds. The vRealize Suite includes vRealize Operations for monitoring, vRealize Log Insight for centralized logging, vRealize Automation for data center automation and vRealize Business for Cloud for cost management.
With this bundle, an administrator can deploy and manage VMs on multiple hypervisors or cloud platforms from a single management console. Released in 2019, VMware Tanzu allows customers to build containerized apps, run enterprise Kubernetes and manage Kubernetes for developers and IT.
Virtual desktop infrastructure
VMware Horizon allows organizations to run Windows desktops in the data center or in VMware Cloud on AWS. This removes the need to place and manage full desktops on the workplace and centralizes management and security for the user's environment. It integrates with the VMware products App Volumes and Dynamic Environment Manager for application delivery and Windows desktop management.
Digital workspace and enterprise mobility management
Workspace ONE allows an administrator to control mobile devices and cloud-hosted virtual desktops and applications from a single management platform deployed either in the cloud or on premises. The Workspace ONE suite includes VMware AirWatch, Horizon Air and Identity Manager.
Identity Manager is an identity-as-a-service product that offers single sign-on (SSO) capabilities for web, cloud and mobile applications. Identity Manager gives SSO access to any application from any device, based on the policies created.
VMware AirWatch is an enterprise mobility management (EMM) software platform that enables an administrator to deploy and manage mobile devices, applications and data.
Personal desktop
VMware Workstation is the first product ever released by the software company. It enables users to create and run VMs directly on a single Windows or Linux desktop or laptop. Those VMs run simultaneously with the physical machine. Each VM runs its own OS such as Windows or Linux. This enables users to run Windows on a Linux machine or vice versa simultaneously with the natively installed OS.
VMware Fusion is software like VMware Workstation that virtualizes a Windows or Linux OS on Mac computers.
Benefits of VMware
Benefits of using VMware products include:
security based on a zero-trust model, along with better security than container systems like Kubernetes;
better provisioning of applications and resources;
simplified data center management; and
increased efficiency and agility of data center systems.
Drawbacks of VMware
Drawbacks of VMware products include:
high licensing fees;
better Hyper-V and Xen hypervisor alternatives, according to some;
lack of support and several bugs when used alongside Oracle products; and
hardware compatibility issues as not everything works well with VMware.
Alternative virtual machines
In the data center, other hypervisors to VMware vSphere include:
For personal desktop usage, alternatives to VMware Workstation include:
This was last updated in
December 2019
Continue Reading About VMware
Dig Deeper on VMware desktop software and virtualization