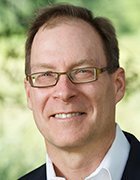 Lee Doyle
Principal Analyst , Doyle Research
Lee Doyle was a principal analyst at Doyle Research. Doyle Research delivered quantitative and qualitative analysis, forecasting and market positioning advice to network and IT industry professionals.
At Doyle Research, Lee researched the evolution of intelligent networks: SDN, OPEX and COTS. The intelligent network (both enterprise and telecom) is a critical part of the overall IT infrastructure. It requires scalability, reliability, security, quality of service, programmability and manageability.
Previously, Lee Doyle was the group vice president in charge of IDC's network infrastructure and security groups, including enterprise and data center networks, telecommunications equipment, security and infrastructure services research. In that capacity, he provided market analysis, research and consulting services on next-generation network requirements and opportunities to IDC's IT, network equipment, communications service providers and Fortune 1000 clients.
During his more than 25 years in the industry, Lee wrote extensively on such topics as SDN, OpenFlow, COTS, enterprise adoption of networking technologies and IT-telecom technology convergence. He was IDC's lead analyst for Cisco. Lee produced forecasts on more than 100 different markets for ICT technology and assisted many vendor clients with their market positioning challenges.
Lee held a bachelor's degree in economics from Williams College.
Lee Doyle's Most Recent Content