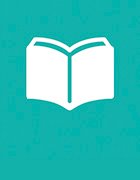 Pearson is dedicated to providing IT professionals and students the development materials and training they need at every stage of their career.
Through print books, eBooks and online video, Pearson enables opportunities for continuous learning that fit into busy lives. Whether commuting, on a mid-day work break, or after hours, Pearson materials remove limits while exciting and inspiring life-long learners. Whatever the topic, Pearson has educational materials that will keep IT professionals and students on the top of the latest development in their field.
Subjects include an array of computer-related subjects, like software programming languages; AI and machine learning; analytics; blockchain technology; cloud computing; computer networking; cybersecurity; web development and much more.
Pearson also provides focused IT certification training that aid students studying to pass certification examples through books, eBooks, online subscription, assessment and practice exams, video training and more.
Pearson is the authorized publisher of text and eBook content from Apple, Cisco, Adobe and Microsoft. Pearson imprints include Addison-Wesley Professional (textbooks and computer literature), Prentice Hall Professional (IT and engineering); FT Press (business and management); Peachpit Press (creative professionals) and Sams Publishing (technology and programming). Through these imprints and others, Pearson offers practical instruction on a range of essential tools and new technologies, for both complete beginners and experts and everyone in between.
Pearson Education's Most Recent Content