sdecoret - stock.adobe.com
Be aware of new OneDrive and SharePoint security features
SharePoint and OneDrive shops can implement recent security features to improve the content sharing process. Discover what's new from Microsoft and how these features can help.
Enterprise file sync-and-share platforms, such as Microsoft SharePoint and OneDrive, introduce easy ways to share content inside and outside of an organization, but the need for external collaboration can make IT uneasy about the security of corporate data.
IT leaders should be aware of recent OneDrive and SharePoint security features that can help address these concerns, while still maintaining a high level of user experience (UX).
OneDrive and SharePoint security features
OneDrive and SharePoint users can distribute and share content with the "Share link" feature. This sharing capability enables the recipients to click on the shared link and retrieve the content shared with them.
This feature is convenient but can also present potential security risks. For example, users can accidentally share content with the wrong external users and expose sensitive data. Microsoft now enables SharePoint and OneDrive users to decide if the shared link is meant for users within the organizations or outside. This extra step improves security and automatically denies any accidental sharing with outside users.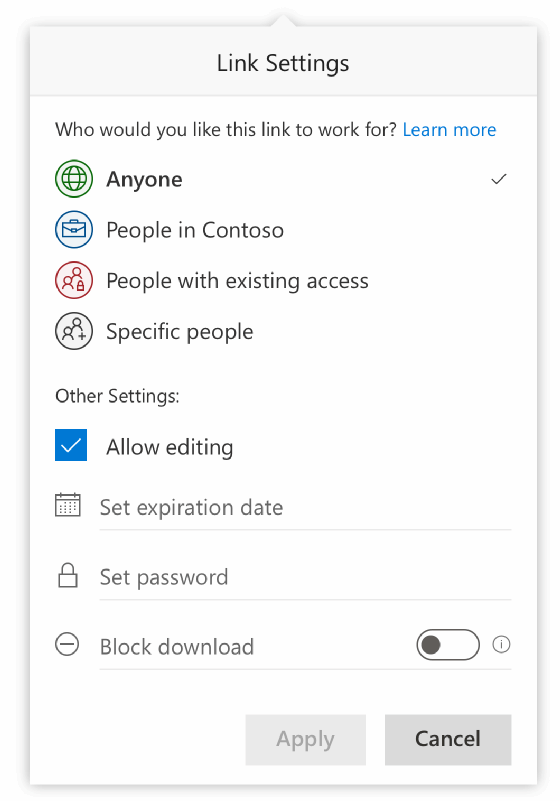 When SharePoint or OneDrive users share content with someone that doesn't have a Microsoft guest account, they can present security risks to an organization. Microsoft now provides a one-time passcode for those recipients and requires them to enter a password when they receive the link. Only users with the correct passcode will be able to access the content.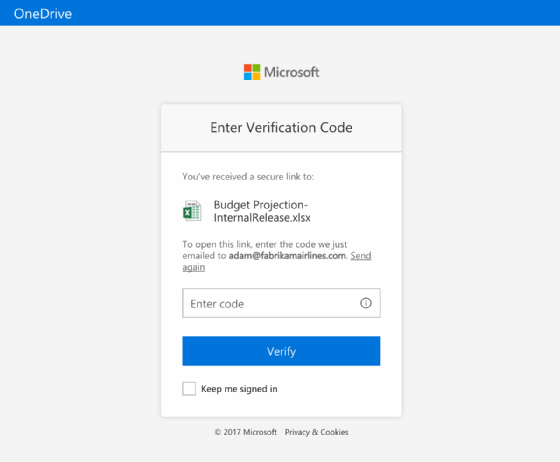 At the end of 2018, Microsoft introduced restrictions on file downloads to SharePoint and OneDrive. When content is still in draft mode, the user that shares it often does not want others to have offline access until is complete.
Users and IT admins can now set expiration dates for shared content as a way to revoke access when the content is deemed unnecessary. This feature is helpful for administrators who have historically managed shared content manually to ensure the data is not indefinitely available.
OneDrive and SharePoint UX improvements
Organizations should ensure that, when they implement OneDrive and SharePoint security features, they also maintain high UX.
Users can now receive a notification when others access their shared documents for the first time. This feature provides users with visibility on the success of the file sharing process and can improve workflow.
In late 2018, Microsoft enabled OneDrive users to view the interactions that occur on the files they share with others. Users can access this feature through the added interactions column on their OneDrive document grid online.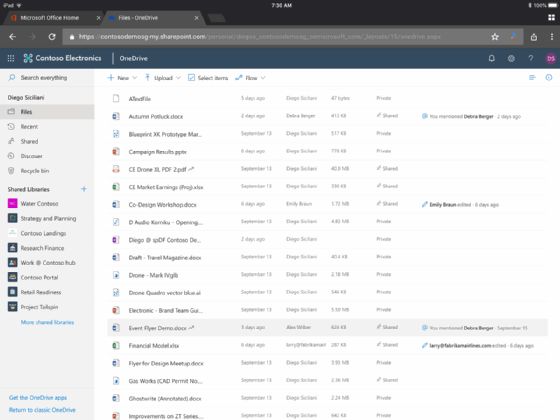 End users can now quickly process approval requests for SharePoint documents through a single click from their Outlook client. This feature is available in the latest Outlook versions, starting with 2016 and Outlook Online.
Dig Deeper on Information management and governance