Fotolia
Salesforce Essentials adds direct messaging channels, telephony
Salesforce expands its small-business offering with tools to facilitate customer conversations on Facebook Messenger, Instagram, YouTube and web chat.
Salesforce has added web chat, Instagram, YouTube and Facebook Messenger customer support channels to its Salesforce Essentials sales and customer service suite for businesses with up to 20 employees.
Also included in the features upgrade introduced Wednesday is Lightning Dialer, a VoIP tool that gives Essentials subscribers a phone number connected to their Salesforce instance. Companies can configure Dialer to answer in-browser calls or forward them during set hours. All activity from the channels gets recorded in the respective customer records and can be called up at the next interaction.
Salesforce previously included Facebook and Twitter support in Essentials but without direct messaging. Having the new feature will help close deals faster and save time, said Gwendolyn Houston-Jack, a Dallas-area portrait photographer and sole employee of G Photography.
Houston-Jack conducts customer interactions on Facebook Messenger and Instagram's messaging but outside of Salesforce Essentials. She currently enters the details of social interactions manually into Salesforce Essentials before creating invoices or pushing quotes to Instagram.
"It will help me keep tabs on my selling process versus doing something out of this app, something out of that app," Houston-Jack said, adding that speed helps her compete more effectively. "There's a lot of folks out there who are photographers of all kinds, so you really have to be first to respond to get that job."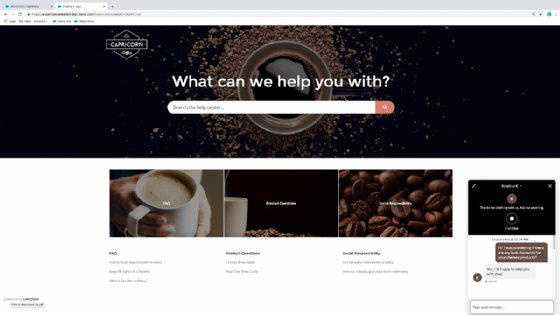 Salesforce rekindles small-business courtship
Salesforce Essentials, introduced in March 2018, represents a renewed investment for the CRM giant to pursue the small-business market after a period of focusing on large enterprises. The company is following a familiar pattern, Gartner analyst Penny Gillespie said: Software vendors that build their business to the point where they are landing large customers eventually covet the small-business market for its growth potential.
Things like direct messaging and YouTube [support] help small businesses compete in a digital world.

Penny GillespieAnalyst, Gartner
Salesforce is getting back to its SMB beginnings and is hoping to expand its bottom line by courting small businesses -- especially those with the potential to scale up, she said. Unlike some software vendors, Salesforce is offering an uncomplicated subset of its enterprise offerings instead of the full package at a discounted subscription.
"SMBs aren't trusting of larger enterprise vendors because they don't change the product, they just change the pricing," Gillespie said. "Things like direct messaging and YouTube [support] help small businesses compete in a digital world."
Pricing details
Lightning Dialer comes with the subscription, but using it requires the purchase of phone minutes at varying rates depending on the quantity purchased. Also, as part of the subscription, Salesforce will make implementation coaches available via live chat during trial subscriptions and during the first 90 days to help customers set up Salesforce Essentials to augment existing Salesforce help content.
"Small business owners don't have IT teams; in fact, some of them don't have tech-savviness," said Marie Rosecrans, Salesforce SVP of SMB marketing. "We wanted to give them a wizard-like experience to set up, but then sometimes they want some extra help."
Salesforce Essentials' $25 per user, per month fee includes Instagram and YouTube support. Subscribers pay an add-on fee for the same support in the more expensive Salesforce Professional for SMBs (21 to 200 employees) and Salesforce Enterprise (200-plus employees).
An Essentials subscription comes with one seat for Facebook Messenger and web chat included. Additional Facebook and web chat seats, when a business needs multiple employees to manage conversations, cost $15 per month, per seat.