PromoteIQ acquisition diversifies Microsoft Advertising platform
Microsoft expands its advertising platform to vendor marketing with the PromoteIQ acquisition.
Microsoft has acquired vendor marketing startup PromoteIQ, which provides the tools for retailers to place ads on their online storefronts. Microsoft will make PromoteIQ a division within Microsoft Advertising, formerly Bing Ads.
Microsoft announced the acquisition this week without releasing financial terms or details on its plans for PromoteIQ, whose customers include global retailers Kroger, Kohl's and Overstock.com.
"PromoteIQ's technology strategically complements Microsoft's current retail advertising offerings," said Rik van der Kooi, vice president of Microsoft Advertising, in a blog post. "And together, we can enable retailers with a portfolio of technology solutions to modernize their e-commerce platforms and maximize their monetization opportunity."
Microsoft Advertising provides retailers that compete with Amazon an alternative to the latter company's online advertising service. Kroger executives have said, for example, that they chose to host customer data on Google Cloud Platform instead of Amazon's AWS cloud to avoid supporting a rival.
Microsoft AI a plus for PromoteIQ
PromoteIQ founders Alex Sherman and Peter Schwartz said in a joint statement that the benefits Microsoft Advertising brings to PromoteIQ include "industry-leading AI and machine learning capabilities, as well as a strong global retail market footprint."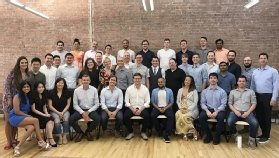 Microsoft claims to have one of the most extensive consumer-intent data sets informing its machine learning engine, which analysts have said could end up being a competitive advantage over other vendor marketing platforms.
Microsoft's online advertising business accounts for 9% of the company's total revenue, or about $1.5 billion. The PromoteIQ acquisition could give that business a boost by providing a platform for incorporating ads on Windows, Xbox and the voice-activated search engine Cortana, Forrester Research analyst George Lawrie said.
"The PromotelQ acquisition would fit perfectly with a scenario in which perhaps -- as you boot up Windows and Microsoft verifies your preferences, profile and history -- it makes offers based on vendor-funded e-commerce retail agreements," Lawrie said.
In its 2018 annual report, Microsoft said it planned to increase ad revenue on Windows, Xbox and Cortana.