Rawpixel - Fotolia
Salesforce low-code features in beta; GA slated for winter
Salesforce gives users a taste of Dynamic Interactions low-code features to come with a beta release of features planned for its next major platform update.
The Salesforce Platform team has released a low-code tool for users to explore while waiting for the planned final release in the next major release this coming winter.
Dynamic Interactions, previewed last December, went into beta today. The low-code interface -- not to be confused with the similarly named Dynamic Actions forms tool -- enables admins and other line-of-business users to combine data sets and create apps with them. One example Salesforce offers is to combine company data and maps to show a company's location.
Some 150 pre-made Salesforce low-code building blocks come with Dynamic Interactions, including lists, maps, Einstein AI widgets and other tools. Developers can set up the modules for their own Salesforce shops so employees can build apps to automate work tasks or, in the case of the Einstein AI tools, perform predictions, set up bots or run analytics.
Previously, developers would have had to build these custom modules themselves.
In the last year during the pandemic, Salesforce users have built 1.36 million low-code apps, which represents a "significant acceleration" in usage, said Ryan Ellis, senior vice president of product management at the vendor.
"We've dramatically simplified the process of building apps so the components can communicate with each other and pass data back and forth and react to the user's actions," Ellis said. "Customers are spanning all different industries and sizes, and people are making use of low-code tools across them."
In March, Salesforce servers executed 420 billion API calls for Salesforce Flows, which are low-code business process automations that users can build. That's more than double from March 2020, Ellis said, which points to sharp growth in interest for low-code capabilities in Salesforce.
More information on Salesforce low-code tools will be revealed at the May 26 Low Code Love virtual conference.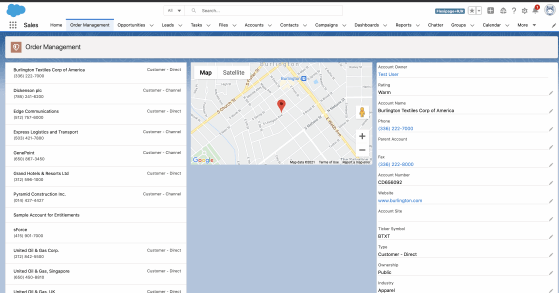 Lows and highs of low code
Low-code app capabilities are what customers demand right now, whether they've deployed Salesforce or competing platforms with similar tools, Constellation Research analyst Nicole France said. But she said she wondered where companies that enable their creation are going with them, or if they even have long-term plans in mind when they unleash low code tools on their employees.
The upside is that line-of-business leaders -- who know their teams' work better than developers typically do -- can help steer the creation of useful tools for front-line workers. The downside may be that non-developers who are building them don't have the logic and skill to design good apps. Furthermore, most companies don't track what their citizen developers have built, which can lead to redundancy and wasted time.
France said companies enabling low-code app development should "move more toward a GitHub approach," where citizen developers can collaborate, avoid duplicating efforts and see what is working. They also should have a forum to share best practices when working with data and a particular vendor's platform features.
"I'm not trying to say this is definitely what's going to happen, but it's a realistic concern: I'm afraid this is the next big technology trainwreck that we're about to witness," France said. "I'm a little bit afraid we're going to see a great big mess."